Back To Events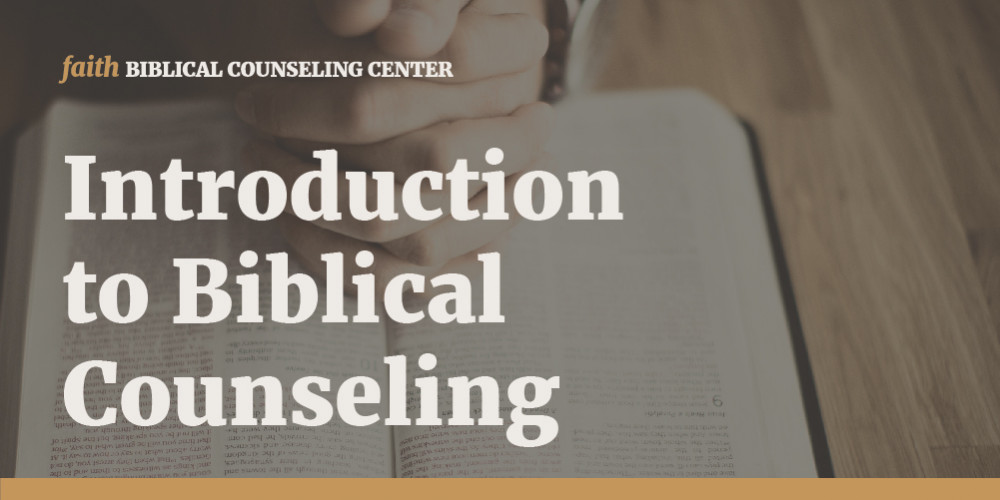 Introduction to Biblical Counseling Spring 2021
Starts:
Mar/12/2021
Ends:
May/08/2021
Time:
3 Weekend Sessions*
Cost:
$145
Location:
Faith Bible Church: 600 W. Cora Ave.
The Faith Biblical Counseling Center will be offering our Introduction to Biblical Counseling class instructed by Brian Sayers this Spring at Faith Bible Church. This class will provide training for those interested in learning how to better minister the Word of God compassionately to others in spiritual need. God desires that soul care and shepherding take place in the local church, and we desire to help equip you for that ministry.
For those desiring to pursue biblical counseling certification, this introductory class fulfills the "Fundamentals Training Course" requirement of the Association of Certified Biblical Counselors (ACBC). See the requirements for certification at biblicalcounseling.com/certification
The ultimate aim is to help you become a "skilled spiritual friend," who is able to help people grow in their relationship with God and their ability to view and respond to life in a God honoring way.
*Class Schedule
Each weekend session is Friday 5:45pm-9:30pm and Saturday 8:00am-5:15pm

March 12-13
April 9-10
May 7-8
The Cost
The Introduction to Biblical Counseling course is offered for the low cost of $145. This includes the cost of the class and a notebook of materials, supplemental articles, and counseling tools. There are optional costs for textbooks that provide an excellent supplement to the class and would provide part of the reading requirements for those who are pursuing ACBC certification. (FBC members, email the office at counseling@fbchurch.org for discount code)