Back To Events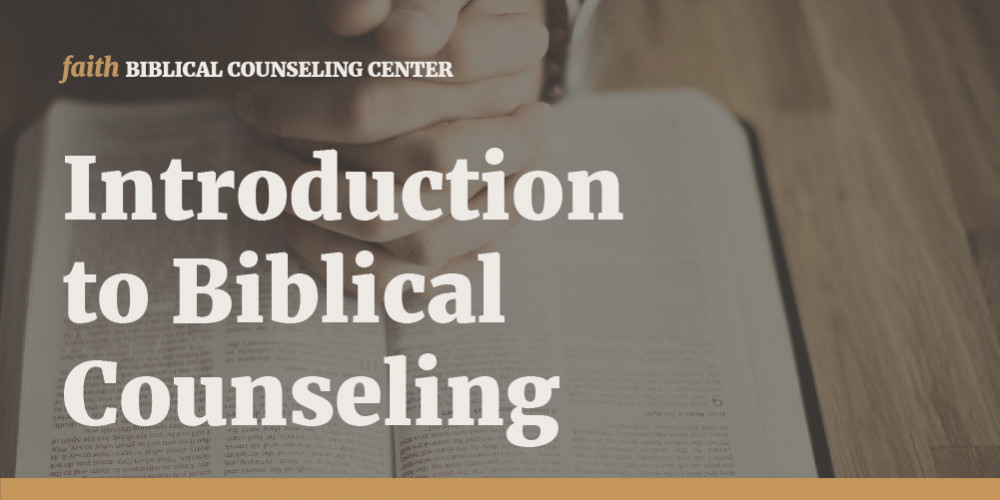 Online Intro to Biblical Counseling Class
Cost:
$145*
Location:
Canvas
A self-paced online class utilizing video lectures.
The Faith Biblical Counseling Center provides training for those interested in learning how to better minister the Word of God compassionately to others in spiritual need. God desires that soul care and shepherding take place in the local church, and we desire to help equip you for that ministry.
Instructor: Brian Sayers

Class notes are available as a download in editable format. If you are in Spokane area you may pick up free printed notes from us in a large binder. It will include 337 double sided pages of notes.

Helpful Texts: 1) MacArthur, Counseling: How to Counsel Biblically; 2) Mack, Strengthening Your Marriage (please purchase on your own)

For those desiring to pursue certification, our Introduction to Biblical Counseling class fulfills the ACBC "Fundamentals Training Course" requirement. See the requirements for certification at biblicalcounseling.com/certification. The ultimate aim is to help you become a "skilled spiritual friend," who is able to help people grow in their relationship with God and their ability to view and respond to life in a God-honoring way.

*FBC members, email the office at counseling@fbchurch.org for a discount code.