Back To Resources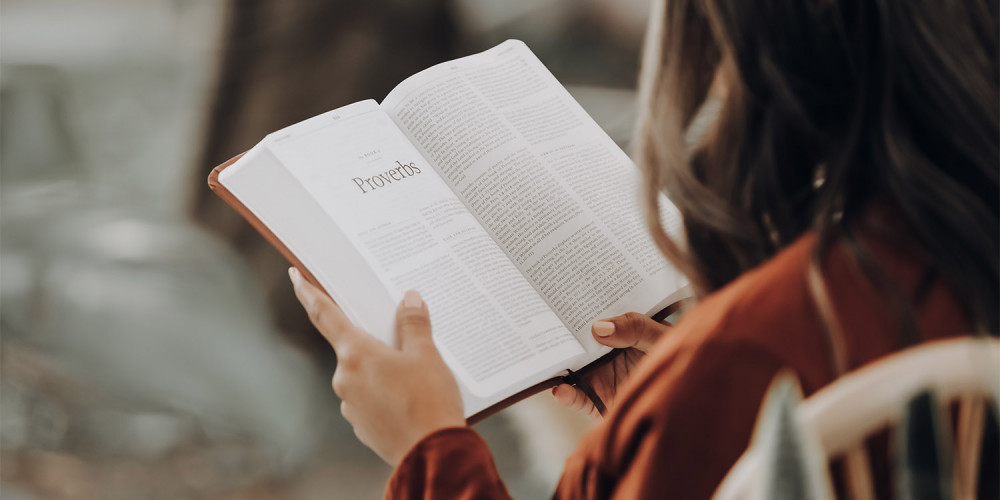 Letting God Meet You Where You Are

By Karen Blymyer
Do you remember specific rules that you had to follow growing up? Maybe you couldn't leave the table until you ate all of your dinner. Perhaps you couldn't go outside to play until all of your homework was done. I'm sure a lot of us even had to abide in very similar rules; don't talk to strangers, look both ways before crossing the street, share your toys, be kind. Do any of those sound familiar?
There were always standards and expectations to be mindful of. Inevitably there were also consequences and discipline when those standards and expectations were not met. I remember getting so frustrated at the seemingly endless rules and, more than I care to admit, often disobeying them. Of course now, as a mom myself, I can see that my parents weren't trying to ruin all the fun of childhood. They were teaching me
I had no way of knowing it at the time but the rules that I was expected to follow as a child ultimately played a huge role in the adult I grew up to be. Having these simple truths and expectations ingrained in my mind from a young age helped me strive to be respectful, hard working, kind, and discerning. Although the person who I am today is a culmination of many life experiences, the rules were established early on and that certainly contributed to my overall framework.
One rule in particular stands out to me. I was always an anxious child and I had a very real fear of being separated from my mom when we would run errands. Beyond constant reassurance that she would never leave without me, she also had a very sound piece of advice. She told me that if I ever get lost or separated from her I was to stop in my tracks and stay right where I was. She promised she would always find me.
That promise from my mom was such an easy one for me to trust. Of course I should stay put if I get lost! She's my mom, I'm her child. She would move mountains to find me, that's what any parent would do. As an adult, though, I have come to realize that I struggle a little bit more with where I place my trust in being found.
As believers, we are shown throughout scripture just how deep our Father's love is for us. "For I am sure that neither death nor life, nor angels nor rulers, nor things present nor things to come, nor powers, nor height nor depth, nor anything else in all creation, will be able to separate us from the love of God in Christ Jesus our Lord." (Romans 8:38-39). From creation to the cross and beyond we see time and time again how he desires a genuine relationship with us. Even in knowing this, in seeing his heart for us woven throughout his word, I still struggle with feeling like I have to be "just so" before I can ever truly approach the throne. My messes need to be cleaned up, my priorities straightened out. I have often exhausted myself attempting to be worthy enough to pursue a relationship with Christ in full and it has only been recently that I have realized just what a futile pursuit that is.
"He wants to take those broken messes from us and give us rest."
I will never be worthy enough to approach the throne, none of us will. We are all broken and fallen sinners saved only by the blood of Jesus. It is such a comfort to know that I don't have to get into heaven on my own merit because if that were the case, I would never make it there! What a precious and unfathomable gift we have in the sacrifice of our Savior! Our heavenly Father doesn't want or need us to be a certain way before we seek him; he wants us to bring our broken messes and lay them at the foot of the cross. More than that though, he wants to take those broken messes from us and give us rest.
"I have spent so much time wandering and ultimately getting lost trying to pave my own way to Jesus."
I have spent so much time wandering and ultimately getting lost trying to pave my own way to Jesus. How is it that when I was lost as a child I knew that I had to stay put until a parent could find me yet as an adult, I struggle to wait and be found by my Father? He knows my heart and my hardships, there is nothing I could hide from him for "my frame was not hidden from you, when I was being made in secret, intricately woven in the depths of the earth. Your eyes saw my unformed substance; in your book were written every one of them, the days that were formed for me, when as yet there was none of them." (Psalm 139:15-16). He knows me. He knows you. He knows our hurts and our hearts, the deepest most wretched and wrecked parts of our inner selves. He knows it all, he sees it all, and still he loves us more than we could ever begin to imagine!
Little by little I am learning to let my Father meet me where I am. Though I often find myself lost in my own sinful heart, I am now realizing that my compass has been there all along. No matter our struggles, hurts, or sin issues our Good Shepherd will always pursue, seek us out, and return us to his flock. "What do you think? If a man has a hundred sheep, and one of them has gone astray, does he not leave the ninety-nine on the mountains and go in search of the one who went astray? And if he finds it, truly, I say to you, he rejoices over it more than over the ninety-nine that never went astray." (Matthew 18:12-13). Let him give you rest, let him take your burdens, know that God desires for us to come as we are and to reach out to him for help rather than trying to take it on alone. Regardless of where you are, continue to pursue a relationship with Christ and trust that he is walking alongside you, faithfully and lovingly guiding you home.