Back To Resources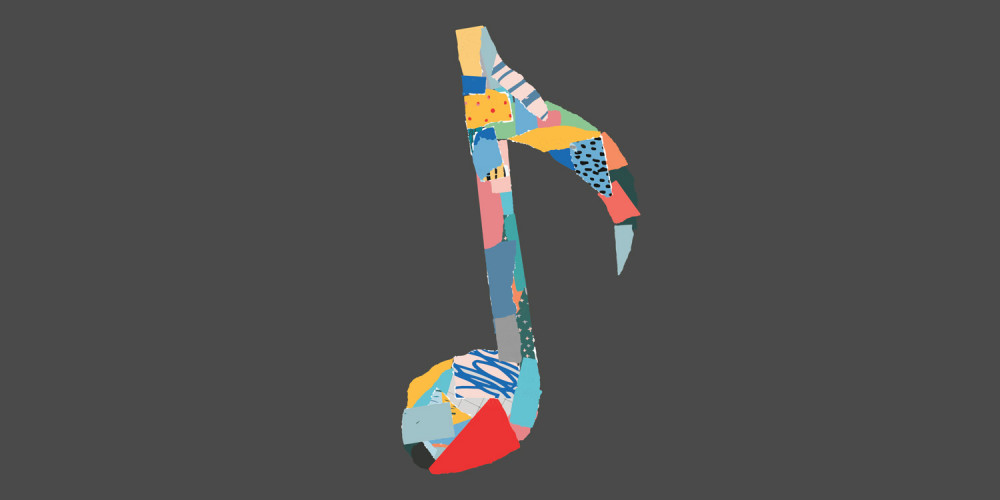 Discovering the Joy of Family Worship
Thus says the LORD:
"Stand by the roads, and look,
and ask for the ancient paths,
where the good way is; and walk in it,
and find rest for your souls."
(Jeremiah 6:16)
This is an exciting week! With the start of a new school year comes the launch of a new season of ministry at Faith Bible Church. I'm particularly excited about getting our adult choir & orchestra started tomorrow evening, and for a new year of Discovery for our kids on Wednesday nights, but there's a ton of other great things getting going around here. Discipleship classes, Growth Groups, MomLife, even a "Super Awesome Overnighter" next weekend! On top of that, there are a plethora of school functions, sporting events, and a new season of The British Baking Show on Netflix all helping us say goodbye to summer. All of these are really, really good things!
With so many potential paths to choose from, it doesn't take long at all for my days to get pretty full of really, really good things. But you know what they aren't full of?
Rest.
Rest for my soul. Rest for the souls of my wife and children. Time spent in the Word and in worship.
While our modern conveniences certainly make it easier than ever to fill our days, the temptation to put other things (even good things!) before God is as old as sin. More than 2,600 years ago, God told his people through the prophet Jeremiah to walk in the "ancient paths" to find the good way. And the Psalms frequently remind us that the good way—the way of wisdom & virtue—is integrally linked with worship.
"Children growing up with the daily experience of seeing their parents humbled in worship, focusing on spiritual things, submitting to the authority of the Word, catechizing and otherwise instructing their children will not easily turn from Christ."

– Terry L. Johnson
As believers, we need the corporate worship of the gathered church, but that alone is not sufficient to sustain us through the trials and the busyness of life. We need to nourish our souls through worship in our homes. This is especially true of those of us tasked with raising children in the discipline and instruction of the Lord.
And while it's true that worship includes much more than singing, it does not mean less than singing. Not only is singing commanded by God, but it's His divinely appointed means of instructing our hearts and minds while simultaneously bringing joy to us and to Him.
Speaking of the "ancient paths," I love what the 4th century church father Basil of Caesaria had to say about the connection between singing (especially the psalms) and discipleship:
When indeed the Holy Spirit saw that the human race was guided only with difficulty toward virtue, and that, because of our inclination toward pleasure, we were neglectful of an upright life, what did He do? The delight of melody He mingled with doctrines so that by the pleasantness and softness of the sound heard we might receive without perceiving it the benefit of the words, just as wise physicians who, when giving bitter drugs to drink, frequently smear the cups with honey. Therefore, He contrived for us these harmonious melodies of the psalms, that those who are children in actual age as well as those who are young in behavior, while appearing only to sing, would in reality be training their souls.
While the songs and hymns we sing today are not given by direct inspiration of the Holy Spirit as were the psalms, they remain a valuable resource for the training of our souls, and of the souls of our children.
But let's face it: I've rarely met a Christian who needed to be convinced of the value of family worship. We pretty much all realize it would be a great thing to do with our families, right? So why don't more Christians have a vibrant culture of family worship in their home? I'm convinced that it's because it seems like such a daunting task, particularly for those who aren't musically inclined. We simply don't know how.
That's why, beginning this week and continuing for the next several years, Faith Bible Church is making a concerted effort to equip families with the resources and confidence they need to pursue our value of being a singing church outside the walls of the church building.
On Wednesday nights at Discovery, our children from Kindergarten through 6th grade (eventually expanding down into the Pre-K level) will begin working through a brand new curriculum called Systematic Hymnology. This curriculum utilizes the instructive power of music to write God's Word and the truths of the Christian faith on our hearts, by combining the disciplines of Systematic Theology (which organizes the core doctrines of our faith in a way that helps us make sense of the teaching of the whole Bible) and Hymnology (the study of the songs of our faith).
In Systematic Hymnology, we will cover a total of twelve doctrines over the course of three years (see icons below), with songs chosen each quarter featuring lyrics emphasizing those doctrinal themes. The song list will range from ancient to modern and everything in between… it's time to destroy the myth that "hymn" = "old"! All kids K-6th will receive a booklet containing a wealth of resources which families can use throughout the week for worship in the home.

Discovery Wednesdays will continue to have a strong emphasis on memorizing God's Word through the use of Scripture songs, as well as maintaining the teaching and small group times that have been a hallmark of this ministry. Each lesson will have a corresponding "hymn of the week" which we'll encourage families to sing at home. And the weekly Family Ministry emails will include a devotional designed for family worship times to reinforce what we're learning in class.
I can't tell you how excited I am to get Discovery kicked off this Wednesday night! If you have kids in Kindergarten through 6th grade, I hope to see them there, but even more, I pray that your times of family worship at home will be enriched by what we do here. But what if you don't have kids K-6 but you still want to benefit from Systematic Hymnology? Good news! All resources (including the booklet, Spotify playlists, and weekly devotionals) will be available here. So by all means join us… family worship isn't just for kids!
As our entire church grows as a singing people and in the discipline of family worship, I look forward to the fruit that will come as we all find nourishment and rest for our souls in God and in His Word.