Back To Resources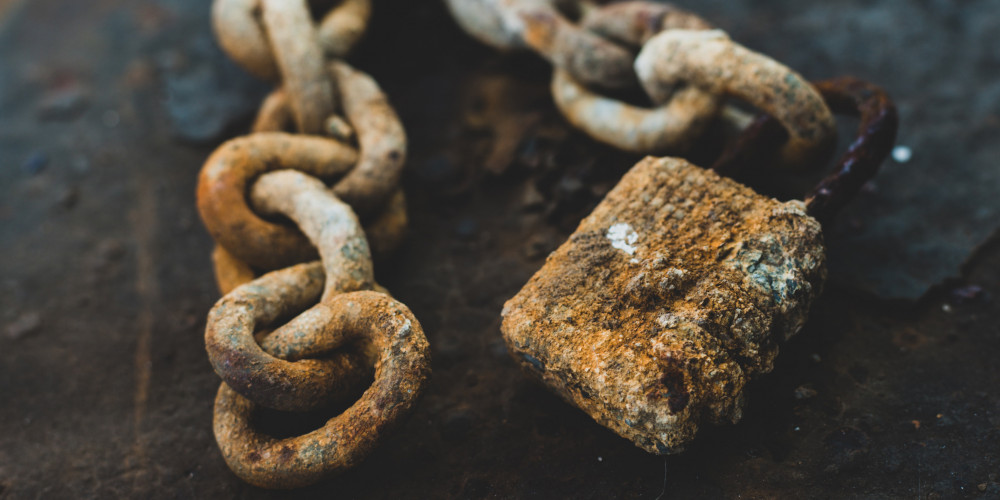 Hymnology: And Can It Be
Some sat in darkness and in the shadow of death, prisoners in affliction and in irons, for they had rebelled against the words of God, and spurned the counsel of the Most High… Then they cried to the Lord in their trouble, and he delivered them from their distress. He brought them out of darkness and the shadow of death, and burst their bonds apart. ~ Psalm 107:10-11, 13-14
Hymn Story
It was May of 1738, and Charles Wesley was in agony. He had been an ordained priest in the Anglican church and even a missionary to the American colonies, but had never felt the assurance of his own salvation. He believed the promises in Scripture that salvation was available through Christ, but lived in dread that Christ would return before he had received this salvation for himself.
On the evening of May 17, Wesley was introduced to Martin Luther's commentary on the book of Galatians. He marveled at Luther's teaching on justification by faith alone, and his doubts began to crumble. On May 21, as he recorded in his journal, Wesley "now found myself at peace with God, and rejoiced in hope of loving Christ." God had regenerated his heart, and he had received the Holy Spirit!
Just two days later, Wesley wrote a hymn (almost definitely "And Can It Be") describing his conversion. While writing it, he feared that he would pridefully ascribe this salvation to his own merit rather than to Christ's. His account of what followed is one of my favorite passages in his fascinating journal:
Upon [finishing the hymn]… the devil threw in a fiery dart, suggesting, that it was wrong, and I had displeased God. My heart sunk within me; when, casting my eye upon a Prayer-book, I met with an answer for him. "Why boastest thou thyself, thou tyrant, that thou canst do mischief" Upon this, I clearly discerned it was a device of the enemy to keep back glory from God. And it is most usual with him to preach humility, when speaking will endanger his kingdom, or do honour to Christ. Least of all would he have us tell what things God has done for our souls, so tenderly does he guard us from pride. But God has showed me, he can defend me from it, while speaking for him. In his name therefore, and through his strength, I will perform my vows unto the Lord, of not hiding his righteousness within my heart, if it should ever please him to plant it there.
Thank God that through Christ's strength Charles Wesley had the courage to share what God had done for his soul rather than hiding it in his heart!
Here is Enfield's version of "And Can It Be" from their first Hymn Sessions album:

Lyrics
And can it be that I should gain
An int'rest in the Savior's blood?
Died He for me, who caused His pain?
For me, who Him to death pursued?
Amazing love! how can it be
That Thou, my God, should die for me?
He left His Father's throne above,
So free, so infinite His grace;
Emptied Himself of all but love,
And bled for Adam's helpless race;
'Tis mercy all, immense and free;
For, O my God, it found out me.
Long my imprisoned spirit lay
Fast bound in sin and nature's night;
Thine eye diffused a quick'ning ray,
I woke, the dungeon flamed with light;
My chains fell off, my heart was free;
I rose, went forth and followed Thee.
No condemnation now I dread;
Jesus, and all in Him is mine!
Alive in Him, my living Head,
And clothed in righteousness divine,
Bold I approach th'eternal throne,
And claim the crown, through Christ my own.

Hymn Study
It's not often that a new convert to Christian faith has the theological acumen (not to mention the poetic faculty) to describe exactly what has happened while the event is still so fresh. This is one of the reasons why "And Can It Be" remains such a compelling testimony of the power of Christ to save sinners. Charles Wesley's extensive study of Scripture and his Oxford training prepared him to understand the richness of the atonement during the earliest hours of his walk with Christ.
Wesley had wrestled for years wondering how it could be that Christ—God himself!—should die in his place. After all, he knew what a sinner he was. He knew that it was his sin that had held Christ on the cross.
It is no less amazing that Christ has died for any one of us! None of us deserved eternal life. Yet Christ left his place at the Father's side, and gave himself up freely to bleed and die on behalf of helpless, sinful men. How can it be? 'Tis mercy all, immense and free!
The third stanza printed above (actually the fourth as Wesley originally wrote it) is sheer beauty. It is also the testimony of every redeemed sinner, though few of us could express it so eloquently. Each of us once lay "fast bound in sin," until the Holy Spirit quickened our hearts, enabling and awakening faith as the Light of the world set us free! Our contribution? We rise, go forth, and follow Christ.
Once the Spirit of life has set us free in Christ Jesus, there is now no condemnation which we must dread (Romans 8:1-2). The blessings which are rightfully Christ's are now ours as well (Romans 8:17), as we are clothed in his righteousness (Isaiah 61:10). Because of this righteousness that has been credited to our account, we can boldly approach the very throne of God, "that we may receive mercy and find grace to help in time of need" (Hebrews 4:16).
Charles Wesley published this hymn with the subtitle "Free Grace". May we rejoice in and confidently proclaim the gospel of the unmerited favor we have received from Christ our God!
Sources: