Back To Resources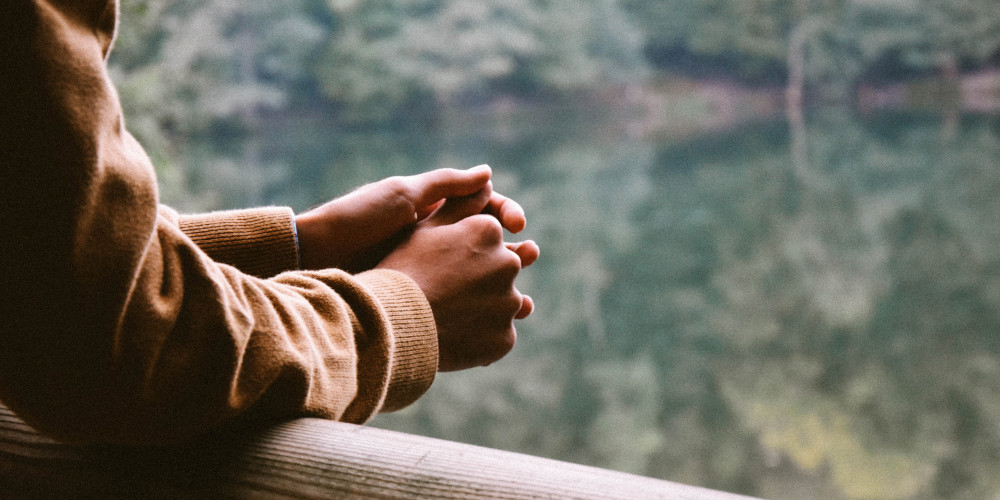 Hymnology: I Will Wait for You (Psalm 130)
Out of the depths I cry to you, O Lord! O Lord, hear my voice! Let your ears be attentive to the voice of my pleas for mercy! ~ Psalm 130:1-2
Hymn Story
In 2018, Keith & Kristyn Getty expressed their desire to see churches and families revive the practice of singing the Psalms in our worship services and in our homes, and announced their goal of setting all 150 of the Psalms to music over the next five to seven years. It's a huge undertaking, but offers a huge promise of blessing for our churches!
Every long journey starts with a first step, and so Psalm 130 was chosen to be the first set to new music... a fitting choice considering this was the favorite psalm of such stalwarts of the faith as Augustine, Martin Luther, John Calvin, and Charles Wesley. It also fills a need in modern church music, as we have very few new songs written to express the deep distress that is so common to human existence, and which characterizes so many of the Psalms.
Co-written with Jordan Kauflin, Matt Merker, and Stuart Townend, Keith Getty's beautiful new melody for this Psalm is wonderfully singable, and a perfect pairing for the poignant lyrics. In several recordings of "I Will Wait for You", the new melody is paired with a 17th Century setting of Psalm 130 from the Scottish psalter, which you can hear at the beginning of the Getty's recording of this song:
For an instrumental setting that is more guitar-driven, check out this recording by Shane & Shane:
The wonderful thing about a great melody is that when you strip away all the accompaniment, you're still left with something beautiful!
Lyrics
Out of the depths I cry to You.
In darkest places I will call.
Incline Your ear to me anew
And hear my cries for mercy, Lord.
Were You to count my sinful ways,
How could I come before Your throne?
Yet full forgiveness meets my gaze;
I stand redeemed by grace alone.

I will wait for You, I will wait for You;
On Your word I will rely.
I will wait for You, surely wait for You
'Til my soul is satisfied.
Now put your hope in God alone;
Take courage in His power to save;
Completely and forever won
By Christ emerging from the grave.
Now He has come to make a way,
And God himself has paid the price
That all who come to Him today
Find healing in His sacrifice.
I will wait for You, I will wait for You;
Through the storm and through the night.
I will wait for You, surely wait for You,
For Your love is my delight.

Hymn Study
Psalm 130 is a lament, expressing deep penitence for sins and complete reliance on the mercy of a holy God. The first two stanzas of the hymn stay fairly close to the text of verses 1-2 & 3-4, respectively. As we sing them, we acknowledge our sinfulness and our need, which, as the psalmist writes in Psalm 130:3, is the only way we could ever come before the throne of God. It's why we make confession of sin such an important part of our corporate worship gatherings at FBC.
The hymn's chorus—in both its variations—is taken from Psalm 130:5-6. The phrase "more than watchmen for the morning" may seem a curious expression in our modern context, but in the walled cities of the ancient world, the importance of the watchman's task and the relief felt by the appearance of the light following a storm or a long night would have been very familiar. Psalm 63 is similar to Psalm 130 in many ways, and in verse 6 speaks of meditating on God through "the watches of the night." The song's phrase "for your love is my delight" is reminiscent of Psalm 63:3.
What I really love about this song is what they've done with Psalm 130:7-8. The psalmist here articulates a confident hope that God can and will redeem His people from their sins. The God of Israel is a faithful, covenant-keeping God whose steadfast love for His stiff-necked and rebellious people was a sign to them that He would keep His promises to take away their sin. What a comforting thought that must have been for those crying out "from the depths" of despair over the sins which separated them from God!
And how much more comforting for us today who live on the other side of that promise! In Psalm 130:8 we read that God will redeem his people, but in the hymn we sing that "God himself has paid the price!" We are reminded as well of the connection between forgiveness and healing from Psalm 103:3. Every word of the Bible is about Jesus, and every Old Testament promise finds it's "yes" in Him! (2 Corinthians 1:20)
I encourage you to take a few minutes this week to read Psalm 130 as a family, and to enjoy singing I Will Wait for You together. And no matter what trial you may be facing, take courage in His power to save!

Song Story Sources
Christianity Today interview with Keith & Kristyn Getty (here)
Keith Getty introduces I Will Wait for You (here)
Stuart Townend's "story behind the song" (here)