Back To Resources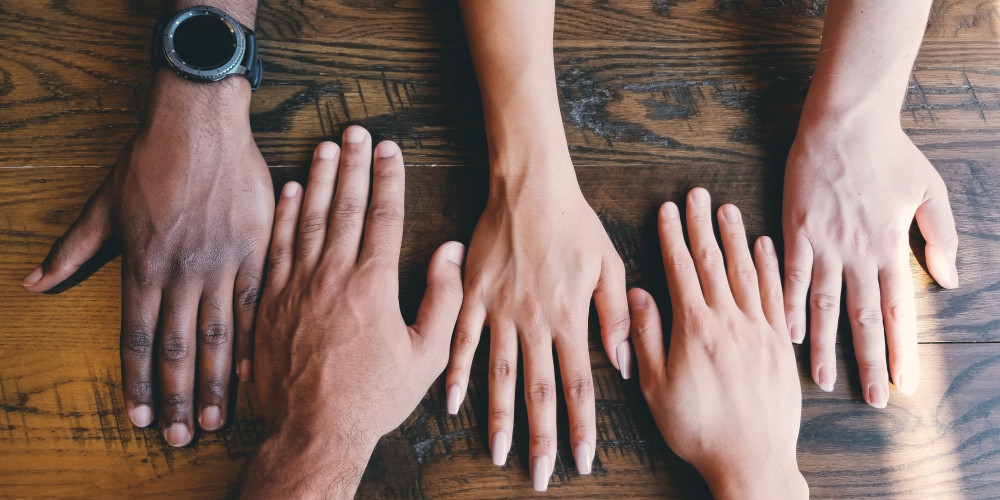 Hymnology: Oh How Good It Is
Behold, how good and pleasant it is when brothers dwell in unity! ~ Psalm 133:1
Hymn Story
One topic seldom addressed by the writers of modern worship songs is the church. Perhaps it's because for several decades there has been a strong anti-institutional bias among the rising generations, and particular among artists. Whatever the reasons, it has left a vacuum in the repertoire for celebrating one of God's greatest blessings to his people: the joy and vitality of a shared life. Thankfully, this hymn helps to fill that void, covering (in composer Stuart Townend's words) "many wonderful aspects of being part of God's family: a place of acceptance and belonging, sharing one another's joys and sorrows, learning to forgive and be forgiven, experiencing the presence of God through our unity, and being a shining light to the community around us because of our shared love."
Here is a live performance of this song by Keith & Kristyn Getty and their band:


Lyrics
Oh how good it is when the family of God
Dwell together in spirit, in love and unity;
Where the bonds of peace, of acceptance and love
Are the fruits of his presence here among us.
CHORUS
So with one voice we'll sing to the Lord,
And with one heart we'll live out his word
Til the whole world sees the Redeemer has come,
For he dwells in the presence of his people.
Oh how good it is on this journey we share
To rejoice with the happy and weep with those who mourn.
For the weak find strength, the afflicted find grace,
When we offer the blessing of belonging.
Oh how good it is to embrace his command
To prefer one another, forgive as he forgives.
When we live as one we all share in the love
Of the Son with the Father and the Spirit.


Hymn Study
We need the church. Christians cannot thrive in isolation. God has joined us together, and we are meant to function in a way that leads to the health of all members so that the whole may be healthy as well. Here are some of the many reasons why our corporate gatherings are so important:
We gather to help each other love another and to encourage one another
Hebrews 10:24-25 says: And let us consider how to stir up one another to love and good works, not neglecting to meet together, as is the habit of some, but encouraging one another, and all the more as you see the Day drawing near. (ESV)
We all know that we should be loving to one another, and that we should be doing good deeds, but we all need lots of help to do those things. The church is the best place to help one another by giving and receiving both encouragement and accountability, which is where we help each other to not sin.
Unfortunately, sometimes people in churches aren't always as loving as they should be, which is one big reason why this verse says that some have made a habit of neglecting to meet together. That's why it's important to always be loving and encouraging when we speak to each other. When we ALL do that, it makes church a place you want to be, a place you're sad if you miss, and a place that those who visit want to come back to. That's the way it's supposed to work, and we're so blessed to be a part of a church that is like that!
We gather to use our gifts and benefit from the gifts of others
The Bible describes the Church as a body (1 Corinthians 12:12-26), where everyone is a different body part, and has a different job to do. Your foot and your eye and your tongue all have different jobs, and for your body to work properly, you need every part to do its job. In church, some people are gifted teachers or preachers. Some people are gifted musicians. Some people are gifted in hospitality—making others feel welcome and loved. Some are gifted in evangelism—telling others about Jesus. Some are gifted in serving others—through cleaning the building, cooking meals, shoveling snow, or building things. Some people are gifted with great wisdom and compassion, and help people through counseling and discipleship. A healthy church needs all these gifts and a lot more! God has given you gifts as well, and the church is where He wants you to use your gifts for building up others. And the church is where others can use their gifts to build you up, too!
We gather to bear one another's burdens (Gal. 6:2)
Life can be really hard! There are all sorts of things that can weigh us down, or make us sad or upset. Maybe you have had someone you love who has died. Maybe you've had a fight with your spouse, or you are experiencing relational challenges at work. Or maybe you are feeling guilty because of sin in your own life. Whatever it is, you don't have to go through it alone! Take it to a brother or sister in Christ who you know will pray for you and care for you, just like you're going to be there to love and care for them when they are going through a hard time.
We gather to sing and to hear God's Word
When we sing together and listen to the teaching of God's Word together, we get so much more out of it than if we sing or read the Bible by ourselves. In Colossians 3 it says one of the main reasons that God wants us to sing is so we can sing to one another, not just singing to God. We teach and encourage each other as we sing, and that's something that can only happen when we are together. And God has given us pastors and teachers who are gifted to teach us the Bible, and to love us by being our shepherds. We should all listen to the sermons and to our lessons, and then ask questions to our parents or our leaders when there are things we don't understand. The best place to learn God's Word is in the church!
It is a true blessing to belong to a local church. May we never take that blessing for granted, and work toward unity and love so that we can live out God's Word with one heart, praising Him with one voice.