Back To Resources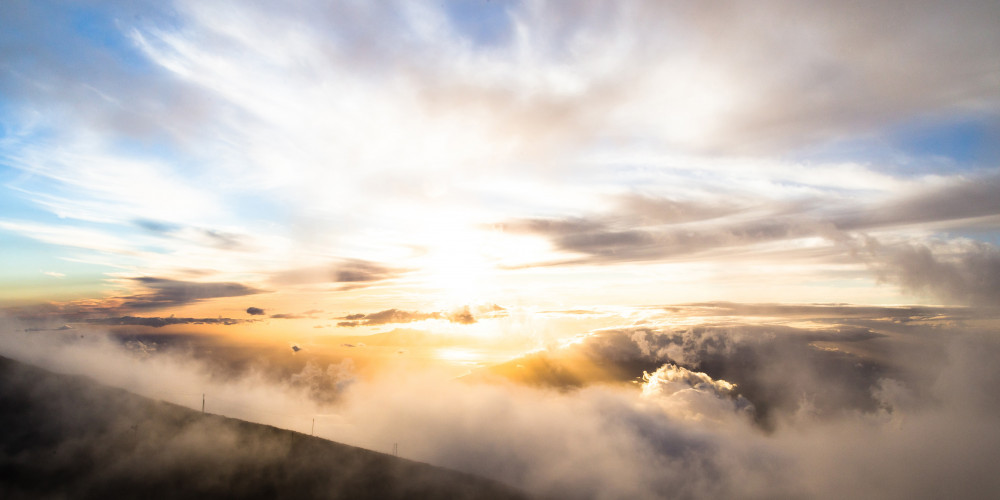 Hymnology: Only a Holy God
I am the LORD your God from the land of Egypt; you know no God but me, and besides me there is no savior. - Hosea 13:4

Hymn Story
This new hymn was written collaboratively by members of CityAlight (based in Sydney, Australia) as well as American singer/songwriter Dustin Smith of the worship collective Here Be Lions (there's an interesting story behind that band name). CityAlight is quickly becoming one of my favorite contemporary bands, having given us several songs we sing in our church, such as Yet Not I But Through Christ in Me and Grace... with more to come!
One of the benefits of learning about songs written recently is that often we are able to learn the story behind the song from the songwriters themselves. Click here to learn more about the writing of this song from the CityAlight team.
Here are recordings of the song from both CityAlight and Here Be Lions:


Lyrics
Who else commands all the hosts of heaven?
Who else could make every king bow down?
Who else can whisper and darkness trembles?
Only a holy God
What other beauty demands such praises?
What other splendor outshines the sun?
What other majesty rules with justice?
Only a holy God

CHORUS
Come and behold Him
The one and the only
Cry out, sing "Holy"
Forever a holy God
Come and worship the holy God
What other glory consumes like fire?
What other power can raise the dead?
What other name remains undefeated?
Only a holy God
CHORUS
Who else could rescue me from my failure?
Who else would offer His only Son?
Who else invites me to call Him "Father"?
Only a holy God
Only my holy God!
CHORUS

Hymn Study
What do you think of when you hear the words "holy God"? Books and sermons often emphasize the power and majesty of God--and rightly so! He is powerful beyond compare, the truly omnipotent, Sovereign ruler over all creation. But His holiness encompasses much more than his might.
The word "holy" means "cut off" or "set apart", and there are many ways in which the Lord God is wholly unlike anyone or anything else. And while no hymn (or hymnal, for that matter) can fully convey the holiness of God, this hymn does an excellent job of portraying several aspects of God's holiness.
In the first and third verses, we do see His power, though with different emphases. In the song's beginning, we see a holy God who commands angel armies (2 Kings 6:15-17), bends the knees of kings (Isaiah 45:23), and strikes fear in the hearts of his enemies (James 2:19). It is because of his great power that Psalm 33:8 pronounces: Let all the earth fear the LORD; let all the inhabitants of the world stand in awe of him!" We approach a holy God in reverent awe, which is why the instrumentation for the first verse of this song is appropriately subdued.
But this great and powerful King is also the great stronghold and protector of His people! In the third verse, His power gives us courage as we sing about the consuming fire that is the glory of our God (did you notice how the band enters with confidence on the word "fire"?). As in Hebrews 12:18-29, we see that while his power is a terrible thing for his enemies, it is a glorious thing for citizens of His kingdom! It is a power that defeats evil, destroys death, and cannot be stopped.
Sandwiched between these verses about the power of God, we sing of His beauty. 1 Chronicles 16:29 connects the beauty of God to His holiness, and lists it as one of the attributes for which He is worthy of our worship and praise. In Psalm 27, David sings of the confidence he has in the Lord's power to defeat his enemies, but it is not His power upon which David longs to gaze for all eternity; it is His beauty (Psalm 27:4). In this world, we often associate earthly power with ugliness. How glorious is it that He who is supremely powerful is also supremely beautiful!
Best of all, He is supremely good, and his goodness is directed toward us! As in the first verse, the recurring "who else" of verse 4 makes plain to us that our salvation could come from no other source than our holy God. When we look at our own failure in the light of His holiness, at the giving of His only Son as our atoning sacrifice, and at His astonishing invitation to address Him as "Father", we are struck by an even greater sense of awe than we were in the beginning, again reflected in the music as the instrumentation is stripped away, only to build back up in a glorious crescendo as we cry out in praise!
In this we join the heavenly hosts, who in Scripture always connect God's holiness with worship (Isaiah 6:1-3; Revelation 4:8-11). And as you sing this song, I pray that you will be overcome by the power, the beauty, and the goodness of our holy God!