Back To Resources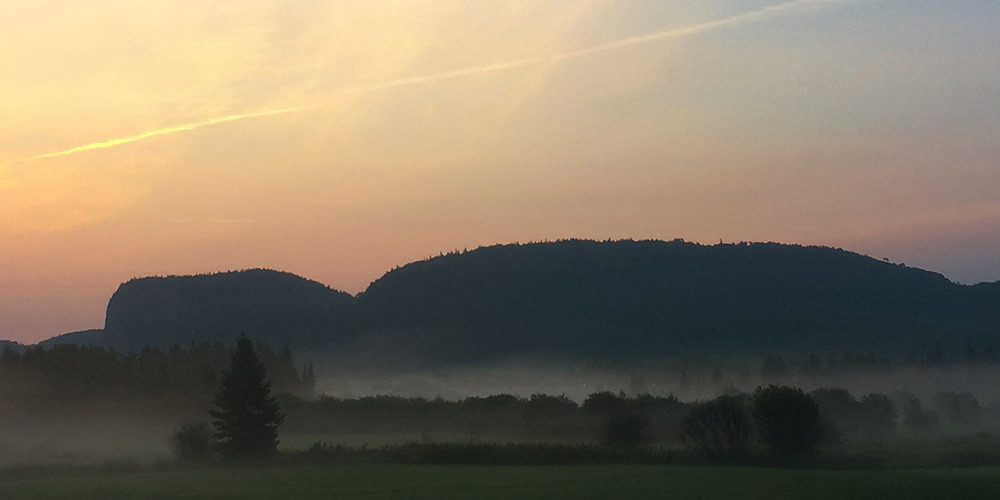 Hymnology: This Is My Father's World
The heavens declare the glory of God, and the sky above proclaims his handiwork.
~ Psalm 19:1

Hymn Story
Maltbie Babcock was a true Renaissance man. As a gifted athlete, talented musician, and dynamic preacher, it would have been easy for him to achieve acclaim no matter what interests he chose to pursue, yet he never ceased to give God the glory for the fruits of his many talents.
While serving as pastor of a Presbyterian congregation in northwest New York state, Dr. Babcock would frequently go for a run through the beautiful Niagara escarpment to strengthen his body, mind, and spirit. It was during this period that he penned a poem titled This Is My Father's World, reflecting on God's sovereignty over every aspect of the world He had created.
In the obituary following his untimely death, one of Babcock's closest friends had this to say about him:
"To give you an idea of the temperament of Maltbie Babcock, he saw everything in the sunniest light, and if you or I should have complained of a dismal or dark day, Dr. Babcock would be sure to see it a little less dreary than we would."
This cheerful disposition was certainly not without its challenges. One line from Babcock's poem seems especially poignant in light of the fact that it was written shortly after his first-born son died in infancy:
O let me ne'er forget that though the wrong seems oft so strong, God is the Ruler yet.
Babcock must have repeated these words to himself many times on those dismal and dark days, which were many. He lost his second son in infancy as well, resulting in a brief bout with depression, which he worked through by returning often to his hikes to see his Father's world. He and his wife never had another child.
In 1900, Babcock was called to pastor Brick Church in New York City, where he became one of the highest-paid clergymen in the world with an annual salary of nearly $30,000. Sadly, the move took him away from the easy access to nature he had come to love. His church decided to give him a gift, sending him on a trip to the Holy Land with 55 other pastors. On the return voyage, however, Babcock contracted Mediterranean fever. Among the symptoms of this bacterial infection are depression and delirium, and doctors said that Babcock was not in his right mind when he slit his wrist and died at the age of 43.
Upon his death, Babcock's wife published a collection of his poems. One of these poems was set to music by his friend Franklin Sheppard, and quickly became a favorite hymn in congregations all over the world. Here is a beautiful rendition by Fernando Ortega:
And a more modern arrangement by the Norton Hall Band:
Lyrics
This is my Father's world, and to my listening ears
All nature sings, and round me rings the music of the spheres.
This is my Father's world: I rest me in the thought
Of rocks and trees, of skies and seas;
His hand the wonders wrought.
This is my Father's world, the birds their carols raise,
The morning light, the lily white, declare their Maker's praise.
This is my Father's world: He shines in all that's fair;
In the rustling grass I hear Him pass;
He speaks to me everywhere.
This is my Father's world. O let me ne'er forget
That though the wrong seems oft so strong, God is the ruler yet.
This is my Father's world: the battle is not done:
Jesus Who died shall be satisfied,
And earth and Heav'n be one.
(Alternate text sometimes used as the final stanza)
This is my Father's world, should my heart be ever sad?
The lord is King—let the heavens ring. God reigns—let the earth be glad.

Hymn Study
More than 2,000 years ago, the Greek philosopher and mathematician Pythagoras theorized that heavenly bodies moved in patterns which corresponded to musical notes, thus creating the musica universalis—the "music of the spheres." Plato developed this idea further, describing music and astronomy (two of the seven liberal arts) as twin sciences, with the ears and eyes seemingly formed specially for their study.
Early Christian thinkers, fascinated with Platonic philosophy, picked up on these ideas. Augustine believed that the harmony seen in nature was a metaphor for the divine order of God's creation. To him, the "music of the spheres" was an illustration of God's love.
Theologians have long taught about the "two books of revelation": Scripture and nature. While the Bible ("specific revelation") is necessary to show us Jesus Christ, the Savior of the world, the world itself ("general revelation") shows us many things about the God who has designed it, and about our need for salvation.
The psalmist David sang of the ability of the heavens to "declare the glory of God" (Psalm 19:1). Paul wrote that God's eternal attributes and man's unrighteousness are both "clearly perceived in the things that have been made" (Romans 1:18-20).
We must never neglect the reading of God's Word, but we also have much to learn from God's other great book. It is often when we are surrounded by the beauty of the earth that the Spirit turns our thoughts to Heaven. He speaks to us everywhere!
"Some people, in order to discover God, read books. But there is a great book: the very appearance of created things. Look above you! Look below you! Read it. God, whom you want to discover, never wrote that book with ink. Instead, He set before your eyes the things that He had made. Can you ask for a louder voice than that?"
~Augustine of Hippo, from "The City of God"
Sources: