Back To Resources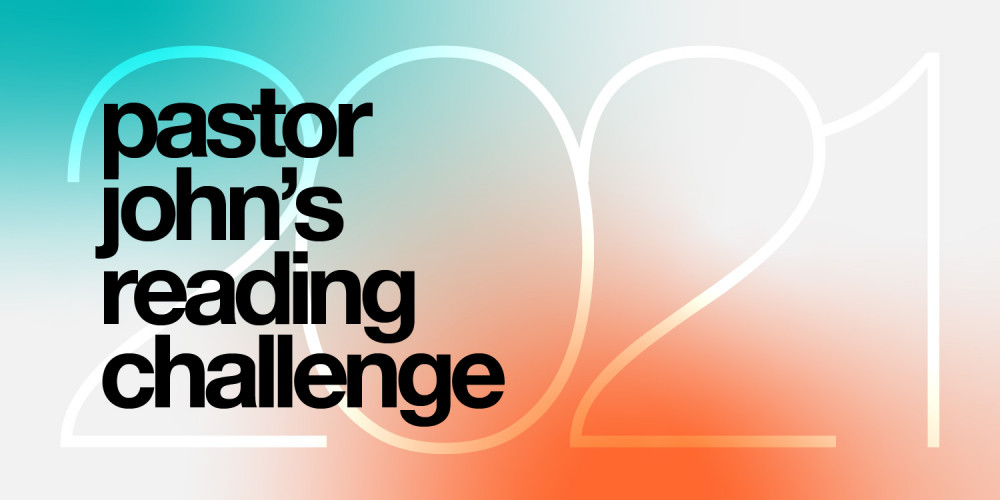 Pastor John's 2021 Reading Challenge - January Update
Like last year, I'm using Tim Challies' reading challenge to help guide my reading for this year. Unlike last year, I'm not going to attempt to keep a record of every book all on one page. Apparently our website has a character limit, and starts deleting your old material once you've exceeded it. Who knew? Anyway, I'll post monthly updates this year for those interested in following along and/or looking for book recommendations. My goal for 2021 is to complete at least 80 books (somewhere between Challies' "Committed" and "Obsessed" categories). A couple of the usual caveats:
A book appearing on this list is not an endorsement. I (intentionally) read a lot of stuff by authors with whom I do not agree, and/or books that I don't recommend.
Each year I like to have a secondary reading goal to further help refine my selection of books. This year I intend to focus much of my reading on topics of "social justice" and biblical responses to the progressive narrative surrounding them. For related reasons, I am choosing to read as many books as possible by female and/or BIPOC authors.
I provide Amazon links for most books, not because I expect you to purchase them, but primarily so that you can have easy access to other reviews and publishing info. Virtually all books I read and review are in my personal library (from which FBC members are welcome to borrow) or in the Spokane County Public Library. If you do decide to purchase books from Amazon, be aware that I receive a VERY small commission when you click the link, which helps to feed my reading habit and does not affect the price you pay.
January's Reading List
Up Next...
That's it for January! Here's what's up next on my reading list:
Ready Player Two, by Ernest Cline
12 Ways Your Phone is Changing You, by Tony Reinke

On Reading Well: Finding the Good Life Through Great Books, by Karen Prior

Thrawn, by Timothy Zahn

A Guide to Worship Ministry: The Worship Minister's Life and Work, by Greg Brewton

Reenchanting Humanity: A Theology of Mankind, by Owen Strachan