Back To Resources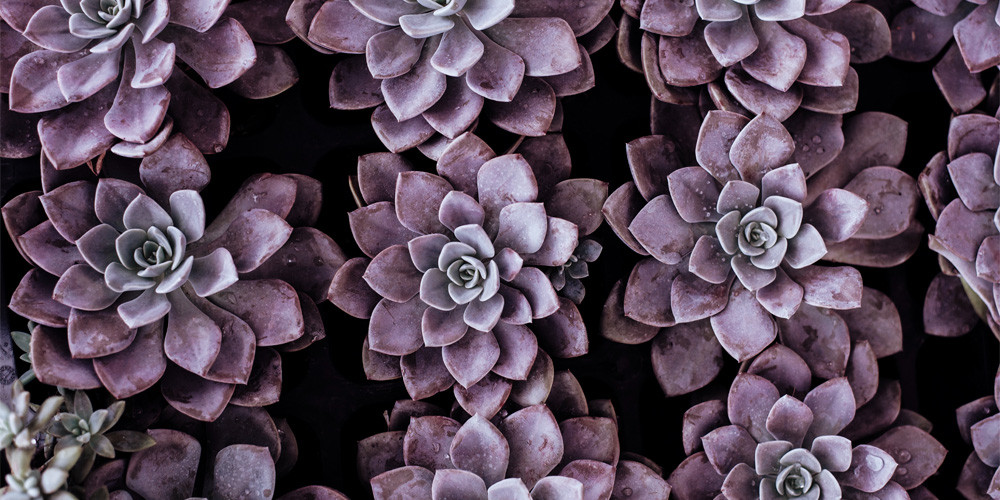 Yahweh Mekeddeshem: The Lord Who Sanctifies
Shortly after God led the nation of Israel out of captivity in Egypt, He expressed this desire for them—"You shall be to Me a kingdom of priests and a holy nation."1 Likewise, Jesus repeats this call to those who follow Him—"You therefore are to be perfect as Your Heavenly Father is perfect."2 These are astounding statements when we examine what God's holiness really means. The definition of the word holy is "set apart" or "separate from all that is human or earthly." A.W. Tozer writes "[God] is shown to be … the absolute quintessence of moral excellence, infinitely perfect in righteousness, purity, rectitude, and incomprehensible holiness. And in all this He is uncreated, self-sufficient and beyond the power of human thought to conceive or human speech to utter."3 God, who is absolutely perfect, tells us, "you shall be holy, for I am holy."4 He is calling us to be set apart from the world, to be used for His plans and purposes. The process of becoming holy is known as sanctification.
You may ask how this goal is to be reached, given the fact that we live in bodies of flesh, which pull us in the opposite direction of the pursuit of holiness. Thankfully, God knows our every weakness, and as in all areas of the Christian life, reveals that this can only be accomplished by Him. God would not give us the command to be holy without providing the way to obey that command. There are ten occurrences of God's name, Yahweh Mekeddeshem, in the Old Testament. They are found in the books of Exodus, Leviticus, and Ezekiel. Yahweh Mekeddeshem translates as "The LORD Who Sanctifies." Again, using the nation of Israel as an example, God set them apart from all other nations for service to Him. When you surrender your life to Christ, you are set apart too, for this purpose—"… so that you may proclaim the excellencies of Him who has called you out of darkness into His marvelous light."5
Scripture teaches that there are three tenses, or stages of sanctification. The first stage of sanctification is past or positional, and occurs when a sinner places faith in Jesus Christ to save him. The Apostle Paul wrote, "But you were washed, you were sanctified, you were justified in the name of the Lord Jesus Christ and in the Spirit of our God."6 You may think you are far from holiness, but if you are in Christ through faith, you can be confident that you are holy before the LORD. In Christ, you are positioned within His righteousness, bought for you by His blood, making you positionally sanctified forever.
The second stage of sanctification is present, or practical sanctification. It is a process that began the moment you were saved and continues on until you enter heaven. God's gift of salvation comes with a responsibility to live a sanctified, holy life. The Bible says, "Strive for … the holiness without which no one will see the LORD."7 To strive for holiness implies intense personal effort. This does not mean that we work to maintain our salvation and could somehow lose it if we don't work hard enough. It means that the practice of holiness provides proof of a new life within. The Holy Spirit takes up residence in a person who is saved, and the evidence of His residency is that person's desire to live a set-apart life. The great theologian Harry Ironside explained practical sanctification well: "No one can attain any degree of holiness without God working in his life, but just as surely no one will attain it without effort on his own part. God has made it possible for us to walk in holiness. But He has given to us the responsibility of walking. He does not do that for us …holiness is a process, something we never completely attain in this life. Rather, as we begin to conform to the will of God in one area of life, He reveals to us our need in another area. That is why we will always be pursuing-as opposed to attaining-holiness in this life."8
Because we can never attain true holiness while we inhabit human bodies, we can be encouraged by looking forward to the third stage of sanctification, future sanctification, which occurs when we enter heaven. "Beloved, now we are children of God, and it has not appeared as yet what we will be. We know that when He appears, we will be like Him, because we will see Him just as He is. And everyone who has this hope in Him purifies himself, just as He is pure."9 Freed at last from our bodies of flesh and bone and given new eyes to see King Jesus in all His glory and majesty, we will have left behind the struggle against self-serving pleasures and will be joyfully conformed to the character of our Savior. This passage states that this future hope gives us motivation to live a holy life on this earth.
I truly hope that reading this article has encouraged you as much as my research into the name Yahweh Mekeddeshem has encouraged me. It's a reminder not to fall into the trap of trying to live a holy life in your own strength, but rather to lean on the truth that God is Yahweh Mekeddeshem and it is His will and His power that enables you to progress in holiness as His Holy Spirit conforms you to the image of His perfect Son.
If you would like to do further study on the subject of sanctification, recordings of the recent Aspire Conference here at Faith Bible, which focused on this subject, are available at aspirenorthwest.com.
1Exodus 19:6, E
2Matthew 5:48, ESV
3The Knowledge of the Holy, A.W. Tozer, HarperCollins, 1961, pg. 105
4Leviticus 11:45
51 Peter 2:9b
61 Corinthians 3:11
7Hebrews 12:14
8Holiness: The False and the True
91 John 3:2–3