Back To Resources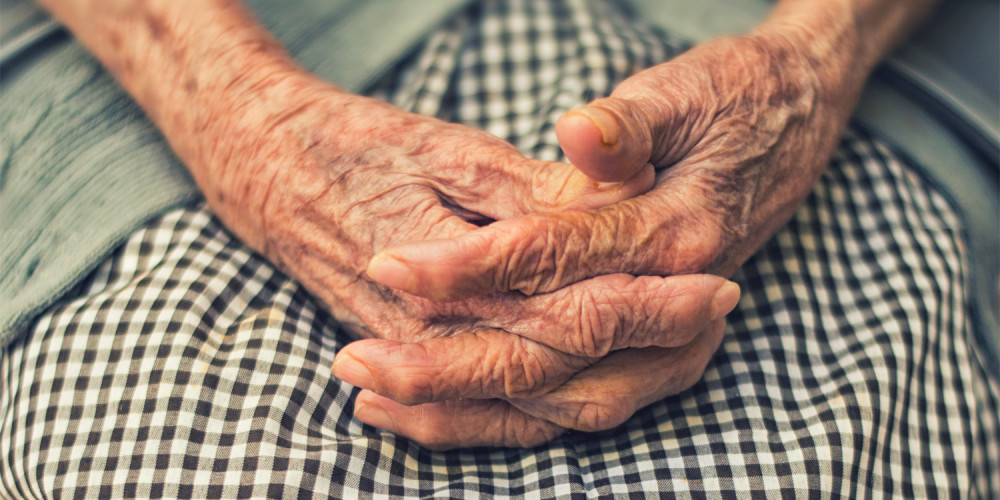 Book Review: The Art of Aging
I recently read a book called The Art of Aging that I think addresses some very important topics relevant to every Christian family. The authors, Howard Eyrich and Judy Dabler, provide a well-rounded introduction and biblical perspective on virtually every topic an aging Christian (and their family) needs to think through biblically. They give insight into aging from a biblical perspective in general, along with relevant topics like retirement, suffering, caregiving, and the general trends in society that will eventually make navigating these issues even more prominent in the life of the church. They also include a helpful directory of organizations that can help with these matters, and a bibliography of other resources addressing similar issues.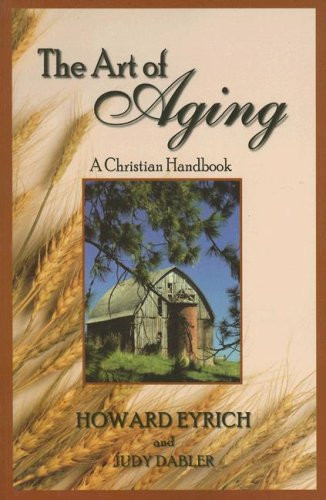 A Biblical Perspective
It is easy to overlook that there are actually biblical perspectives on topics like aging and retirement. God's original creation and the eternal state involve no aging process. The authors properly point to redemption as man's real hope in the aging process. They also note that because the Christian's true purpose in life is to serve God with their whole heart, ceasing from a job that you get paid for only frees you up to do more of the work God has truly called you to. It's a hopeful and freeing perspective that every Christian should be aiming at.
They spend a few chapters discussing cultural perspectives, including the myths that "younger is better," that older people are less productive, and that the latter stages of life should involve more leisure or comfort. They don't naively assume aging won't come with change or difficulties. Instead, they provide a biblical theology of suffering for the aging. In the process, they helpfully point out that being rigid and unwilling to adapt to those changes will compound any difficulties you might face.
Aging Gracefully
In these helpful chapters they also outline four principles that will help the senior age gracefully. First, reconcile your relationships if needed. Too many families see life end poorly, with bitterness and broken relationships. God's desire is that we let the grace of the gospel overshadow our relationships. Those closest to eternity should seek to make that happen. Second, they suggest the aging learn to be content with life's ebbs and flows. There may be things you can no longer do, or that you can only do at a limited pace. This should not be a cause of frustration, but an opportunity to learn contentment and perhaps take their next piece of advice. That third suggestion is to learn how to see inevitable changes as opportunities to learn or refocus on something else. This could be as novel as taking up a new hobby, or as focused as committing to ministry or volunteer work that you formerly did not have the time for. And fourth, they suggest that as you get older that you craft an intentional plan involving realistic goals for what changes you foresee and the pursuits you will take up.
Coming Together
I especially appreciated their focus on the benefits of intergenerational interdependence in ministry and church life, a model we would also encourage—the older mentoring the younger, and the younger energizing the older. The author calls upon churches to be committed to and promote this biblical practice. We would love to see more growth groups that have older and younger together. It is a blessing to have seasoned saints to guide younger believers. Likewise, the energy of youth often invigorates the older generation to step outside their comfort zone and learn to relate and minister to others not like them (and to receive blessing and ministry from them at the same time).
Transitions
Perhaps the most helpful aspects of the book involve outlining a biblical view of caregiving, offering practical advice about how to make the difficult decisions about home care, taking the aging into your home, and when to make transitions to assisted living, extended care facilities, nursing home residency, or hospice care. There is a lot of practical advice about when, how, and with whom to have the conversations about those issues. I have seen families who have made promises they could not keep, or who have felt forced down a path that serves one family member at the expense of many others. This book helps families prepare for these difficult transitions ahead of time so that there is as little turmoil as possible. There are even helpful questionnaires and worksheets to help you assess these matters. While it may not answer every specific question or circumstance that might arise, it does provide general principles and practices that should equip every family to navigate the rough waters of aging.
Resources Provided
The concluding chapter provides a helpful directory of resources that are a necessary part of navigating the decision-making process. Though a little dated, most of the resources (like the government programs) exist in some form and provide not only a useful list of programs to investigate, but also some helpful tips for how to navigate the necessary processes and not mistakenly miss out on benefits that one might be eligible for (like veterans benefits and Medicare).
Additionally, there is a helpful appendix with data from relevant organizations and community programs that would provide useful information for the elderly and their families.
The Art of Aging is an excellent book that provides a model to follow for our church. I have already helped numerous families navigate some of these difficult decisions, and am grateful to have been exposed to this excellent resource and I hope to craft an up-to-date version of the material for our church family in the next year or two.