Back To Resources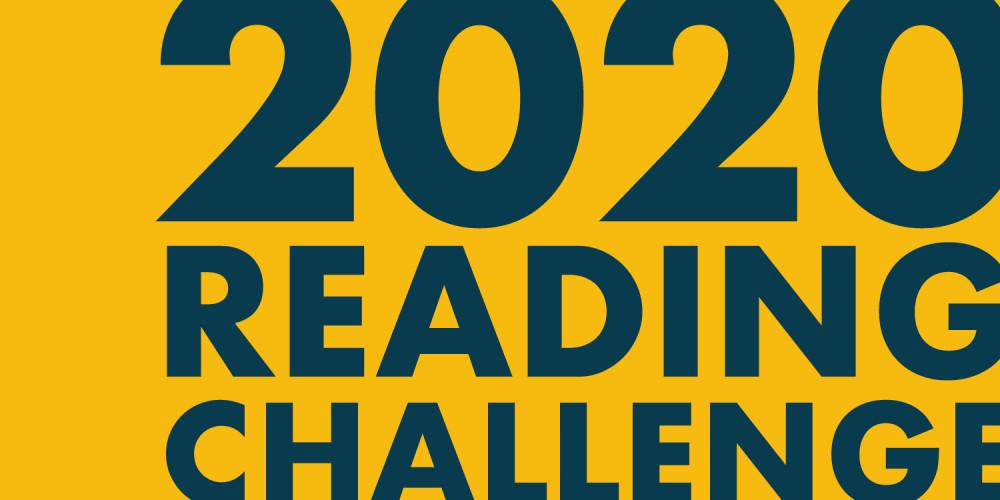 Pastor John's 2020 Reading Challenge — Year in Review
Well, like everyone else, I started this year with good intentions. And, like everyone else, my intentions didn't amount to much! Thanks, 2020. But seriously, for all its grieving, frustration, and difficulty, there were some pretty solid silver linings this year. For me, reading was one of them. As I've done most years, I utilized Tim Challies' annual reading challenge to spur myself to continue to read both deeply and broadly (read my initial post about this here).
I set a goal to read and review 52 books this year. With increased time at home due to COVID, and a related return to seminary, I ended up—barring an unexpected binge in these final days—with 84 books. Things didn't go quite as well on the reviewing front... I learned about a month ago that my intention of keeping a permanent record of my book reviews on this blog was not to come to fruition, thanks to discovering a character limit heretofore unbeknownst to exist. In other words, my verbosity got the better of me, and my first 25 book reviews vanished into the ether before I realized anything was amiss. So I stopped keeping that list updated... I'll try again in 2021, likely using a different platform.
Anyway, I thought it might be fun to put together some statistics and reflections from my year of reading, along with a top ten list for the year, in case anyone is looking for recommendations for 2021!
By the Numbers
Total Books Read: 85

Total Page Count: 30,975
Works of Fiction: 25
Works of Non-Fiction: 60
Books That Were Seminary Assignments: 16
Books That Were Re-Reads: 16
Books Read With My Kids: 17
Books by Female Authors: 12
Abandoned Books: 4
Books Over 1000 Pages: 6
Books Over 100 Years Old: 3
Books Published in 2019-2020: 23
Reflections and 2021 Goals
My 2020 reading was fairly eclectic, though re-entering seminary definitely weighted my reading toward longer and more academic books. Two goals I'd had for 2020 that did not come to fruition were to read more biographies and classic literature. Both categories ended up taking a backseat to assigned reading. I did finish up a goal from 2019, which was to read several epic fantasy series, wrapping up A Song of Ice and Fire (not recommended) and reading the entirety of The Stormlight Archives (highly recommended). I wanted to read more with my kids—something COVID definitely made easier!—and to read more books by female authors (several of which sadly remain in my to-read pile, though I do think I'll get to them early next year).

For 2021, I plan to again use the Challies 2021 Reading Challenge to guide my reading. It's similarly structured, but with some different categories. Given all that has happened in 2020—and given the focus of the upcoming Transform Conference—I plan to read much more on social justice issues, especially early in the year (I have quite a stack of them ready to go). In particular, I want to read much more from people with opposing viewpoints, so that I can be better equipped for apologetic and evangelistic conversations. The pandemic is obviously still a wildcard, but I suspect I'll once again end up somewhere between "Avid" (52 books) and "Obsessed" (104 books)... though if I avoid some of the huge books but keep the same reading pace, I might hit three digits. We'll see!
Without further ado, here are my top reads from the past year, in alphabetical order because it's so hard to rank books across categories:
The 2020 Top Ten
Books by Category and Recommendation Rating
Here are all the books I completed in 2020, along with the reading categories from Challies' list. Note that my recommendation rating is not an indication so much of writing quality as it is the extent to which I would recommend the book to most folks who may be looking for recommendations on the church's resource page.