Back To Resources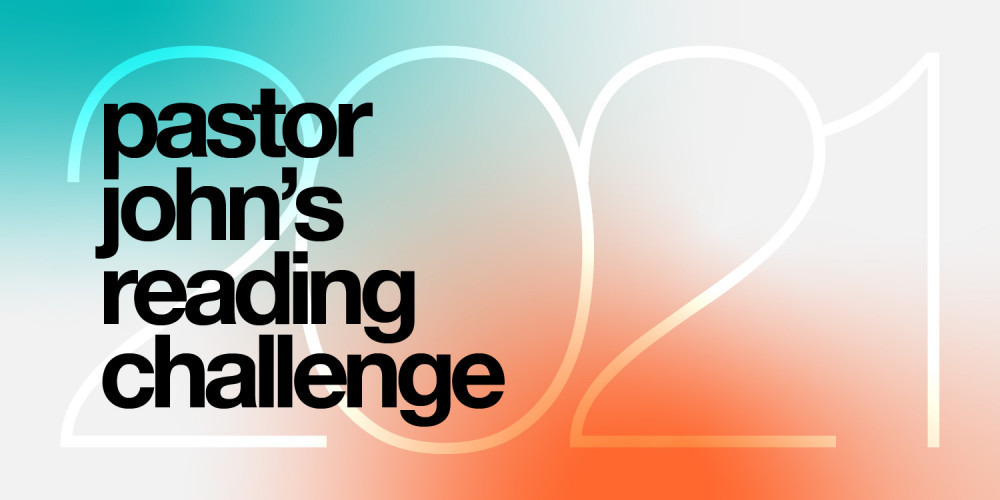 Pastor John's 2021 Reading Challenge — Year in Review
For the second year in a row, I was unable to keep up with reviewing every book on the church blog (though I have published many more reviews on Goodreads, and will be posting several more there this week). Going forward I will try to be more strategic in which reviews make their way here!
It was another good year of reading, though, and I was able to surpass my goal of reading 80 books, ending up with 83 so far, and a couple more I may finish before the New Year. Of these, a little more than half were audiobooks, which I read on the road to and from work each day, as well as during my nightly walks with Elliot the Australian Shepherd.
Before I get into some further reflections and my top ten list, here are some statistics from this year's reading:
By the Numbers
Total Books Read: 84
Works of Fiction: 33
Works of Non-Fiction: 51
Books That Were Seminary Assignments: 11
Books That Were Re-Reads: 8
Books Read With My Wife and/or Kids: 13
Books Over 100 Years Old: 3
Books Published in 2020-2021: 25 (plus 5 from 2019)
Reflections and 2022 Goals
One of my goals set this time last year was "to focus much of my reading on topics of 'social justice' and biblical responses to the progressive narrative surrounding them." In particular I read a LOT of books related to race/ethnicity and critical theory, as well as several books on matters of gender and sexuality (more on these in a bit).
A related goal was to read more books by female and BIPOC authors, not just to gain from their perspective on these issues, but also to broaden my horizons in the realm of storytelling. Storytelling is one of the greatest ways we shape our culture, and are shaped by it, and so I wanted to read a lot of fiction & biographies written by people who don't look like me. Of this year's reading list, 23 (27%) were written by female authors, with 17 (20%) coming from BIPOC authors. There's definitely room for increased diversity in my reading list for next year, but I have undoubtedly benefited from making this a priority in 2021.
Having goals to focus more on some current events led to a strong "recency bias" in my reading, with more than a third having been written within the last three years, and the vast majority coming within the last decade. That makes sense, but I may try to balance things out with a few more old books next year (C.S. Lewis encouraged reading at least one old book for every new book.
As I reflect on my reading as a whole this year, I'm drawn most to how my reading in the realm of social justice issues has impacted me. Given the supreme importance that issues of race, gender, and sexuality are given in our culture, our politics, and our social media feeds, I can't overstate the value I found in spending time seriously interacting with various viewpoints; yes, through reading books, but even more so through conversations with friends and neighbors with whom I don't agree, hearing their stories and trying to view the world through their eyes. It has been a humbling but fruitful journey that has helped me think more biblically, which in turn has (I hope) made me more gracious and effective in gospel ministry toward people from all walks of life.
Since this is the #1 area in which church members ask me for recommendations or comment, here are some short summaries of what I read in these areas. Fuller reviews for most are (or will be soon) posted on Goodreads. Listed alphabetically by title:
On Issues of Social Justice
There are obviously many more books out there on these subjects, so my study is far from finished. I strongly encourage you to read widely on these subjects, and also welcome your recommendations of books I should add to my library!
And now, without further ado, here is my overall Top Ten list from 2021, again in alphabetical order:
The 2021 Top Ten
Books by Category and Recommendation Rating
Here are all the books I completed in 2021, along with the reading categories from Challies' list. Note that my recommendation rating is not an indication so much of writing quality as it is the extent to which I would recommend the book to most folks who may be looking for recommendations on the church's resource page.