Back To Resources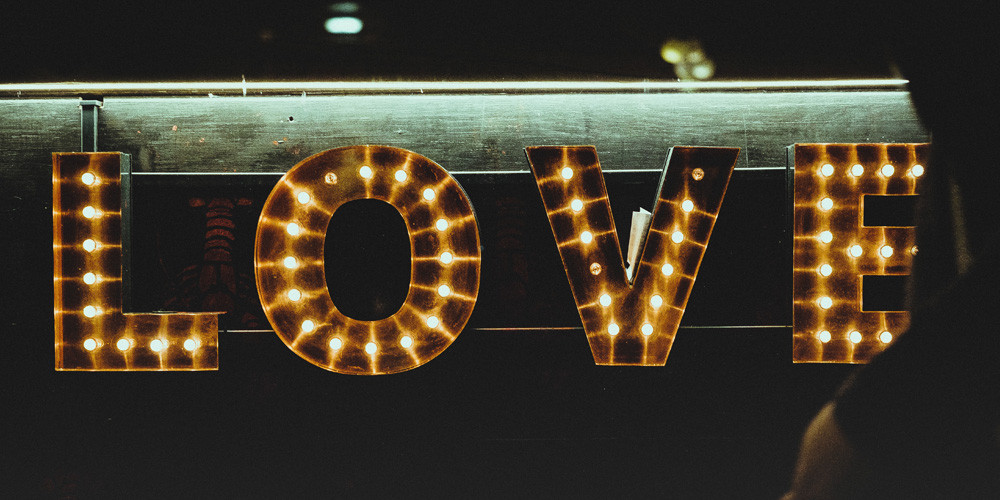 Love Without Condition, Part 2
"I love your hair! I love that outfit! I love your necklace!" In part one of this article, I wrote about the use of these kinds of expressions that have become normal in our language and can cheapen the word love, and maybe even affect our ability to think rightly about Biblical love. We read about Jesus' love in the Bible, but in our own lives there tends to be a disconnect in our thoughts and deeds when it comes to understanding how we are to love others. If we gauge how to love others by how people make us feel or treat us, then most likely we are not communicating Christ-like love. In other words, if Scripture is not informing our thoughts on how to love others, then our feelings are conditioned to take the lead in our relationships and we can be motivated by what people can give us.
For this reason, in this article we will look at how God defines love in action—how we can renew our thinking to fulfill the two greatest commandments, love for God and neighbor (Matthew 22:37–39). The truth is, if we loved God perfectly, we wouldn't need the second commandment. Our best example of unconditional, sacrificial love, the salvation God offers us by sending His Son Jesus to die in our place for our sins, is God's love in action. Love is never kept to oneself, it is the outworking or action that comes from rightly loving God.
First, it's important to note from Scripture that love is not an option for believers. We are commanded to love others in John 15:12 and 13:34–35. God's directives from Scripture also illuminate how to love other believers, as we cooperate with the Holy Spirit. As we look at 1 Corinthians 13:4–5, notice that God uses verbs for defining what love does and does not do. The entire Bible speaks of God's magnificent love for His people, and since this section uses descriptive words, it's helpful for understanding better how love behaves and thinks.
To begin with, verse 4 says, "Love is patient and kind … " Some versions say "love suffers long." This means love is patient with people. Patience sticks with people when they make mistakes and blunders and is not quick to write them off and give up on them. Like the example of the father waiting for the prodigal son, he does not stop hoping for his son's return or loving him. Coupled with patience, kindness is defined as understanding and empathy towards others. Kindness shows care and concern for others practically, like bringing a meal to someone who has had surgery or simply engaging people in conversation, listening to see how they are doing and praying for them. When we are genuine in thoughtfulness toward others, it brings a sweetness to relationships that gives glory to God.
Next, the verse says, "…love does not envy or boast…" It's common whenever we are around people, even in the church, that we can become jealous of others since there are always those who do something better, have more, or are more attractive than we are. Since love does not crave things it doesn't have, we can rejoice in God's blessings on the lives of others, seeking to be contented with what we have, not wanting what others have but just loving them. In the same way, love does not boast or brag, or engage in self-promotion, but is concerned that others receive honor. Love does not make others feel inferior.
Similarly, in the next section it says, "Love … is not arrogant or rude." Arrogance is defined as "puffed up" in some versions. Conceited, self important, and haughty are just a few other synonyms that hopefully make us cringe to think about. Arrogance can be revealed in our words or a sinful "l'm better than you" attitude. It could mean we leave certain people out of our circle of friends or age groups because our view of self is inflated and we exaggerate our importance. Along with this inner attitude can come rudeness, since discourteous people are not thinking about the feelings of others or whether their words or actions make others feel uncomfortable. Rudeness is a very self-centered focus that says, "I can do what I want whether you like it or not."
Given just these few verses from the 1 Corinthians passage and its definitions of love, we have a mirror to help us begin to examine our own actions and attitudes. Sometimes since we love ourselves so much, and feelings are placed so high, we can unwittingly become complacent and ineffective in loving others. We can think that since we are saved it's a foregone conclusion that we love people, but in reality, we are selfish in much of our interactions and do not see those areas that don't match up to God's standard for love. In order to be fruitful in ministry in our homes or at work, sincere Christ-like love for others has to permeate Christians' lives for God's glory. 1 Corinthians 13 begins by saying that without this kind of active love, we will only be "noise," and ends by saying love is the greatest attribute for all believers.