Back To Resources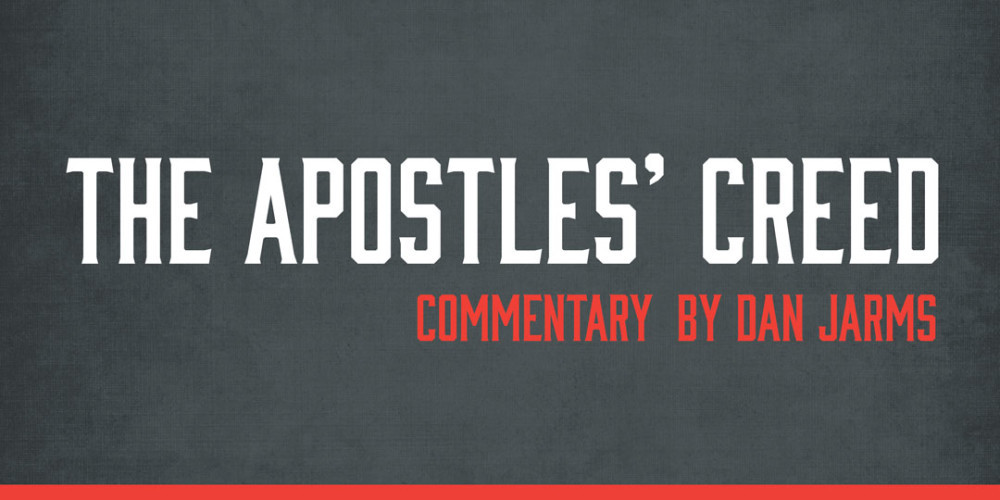 The Apostles' Creed Part 2
I believe in God, the Father almighty,
creator of heaven and earth.
I believe in Jesus Christ, his only Son, our Lord,
who was conceived by the Holy Spirit
and born of the virgin Mary.
He suffered under Pontius Pilate,
was crucified, died, and was buried;
The third day he rose again from the dead.
He ascended to heaven
and is seated at the right hand of God the Father almighty.
From there he will come to judge the living and the dead.
I believe in the Holy Spirit,
the holy universal church,
the communion of saints,
the forgiveness of sins,
the resurrection of the body,
and the life everlasting. Amen.
The Bible itself records creed-like statements that summarize its essential teachings. The ten commandments (Exodus 20:3-17), the Shema (Deuteronomy 6:4-5), and the mystery of godliness (1 Timothy 3:16) were some of these. Early Church leaders followed this tradition and eventually agreed on an essential set of beliefs that came to be known as the Apostle's Creed. Each line is a summary of rich and abundant scriptural teaching.
The highlighted portion this week starts the section of the Apostle's Creed devoted to the person of Jesus Christ.
"I believe in Jesus Christ, his only Son, our Lord." This refers to the unique relationship between Jesus and God the Father and it demands a life of obedience and worship. The title "Christ" was the Greek version of the Hebrew "Messiah". David predicted his coming, "I will tell of the decree: The LORD said to me, 'You are my Son; today I have begotten you'" (Psalm 2:7). Jews understood well the claim that being God's son meant being deity. "This was why the Jews were seeking all the more to kill him, because not only was he breaking the Sabbath, but he was even calling God his own Father, making himself equal with God" (John 5:18). Jesus doubled down on his claim to be God's son and affirmed His deity (John 5:19-29).
Perhaps the most beautiful and poignant statement about Christ's sonship is found in John's gospel. "And the Word became flesh and dwelt among us, and we have seen his glory, glory as of the only Son from the Father, full of grace and truth" (John 1:14). The reference to "only son" means that Jesus has a one of a kind nature and role.
As our Lord, we worship, listen to and obey His every command. We trust His supreme work and rule on our behalf.