Back To Resources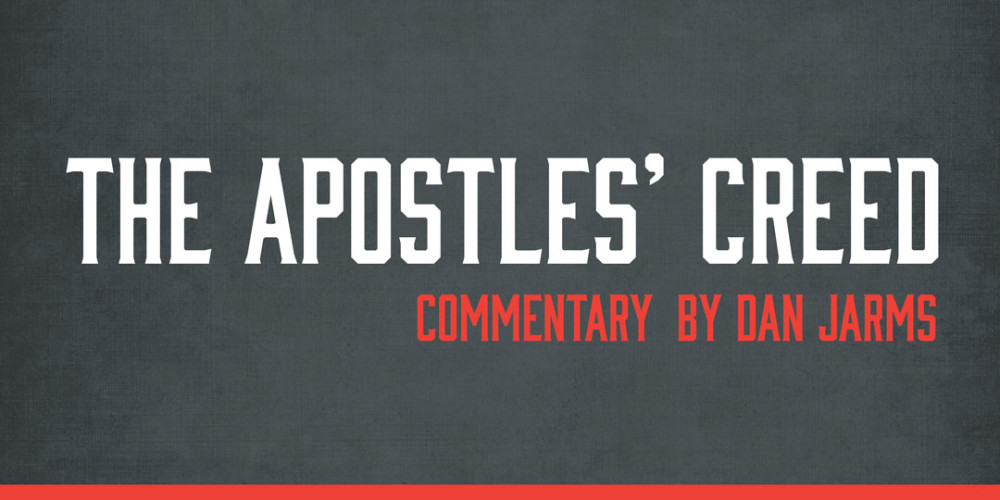 The Apostles' Creed Part 3
I believe in God, the Father almighty,
creator of heaven and earth.
I believe in Jesus Christ, his only Son, our Lord,
who was conceived by the Holy Spirit
and born of the virgin Mary.
He suffered under Pontius Pilate,
was crucified, died, and was buried;
The third day he rose again from the dead.
He ascended to heaven
and is seated at the right hand of God the Father almighty.
From there he will come to judge the living and the dead.
I believe in the Holy Spirit,
the holy universal church,
the communion of saints,
the forgiveness of sins,
the resurrection of the body,
and the life everlasting. Amen.
Jesus' full deity and full humanity has always been at the core of Christian theology. In two simple yet profound lines of the Apostle's Creed the scriptural teaching is summarized.
"who was conceived by the Holy Spirit." "and born of the virgin Mary."
Mary was told by an angel that she would give birth to the Messiah, but that Messiah was not going to be a mere human king. He was going to be fully God and fully man.
And Mary said to the angel, "How will this be, since I am a virgin?" And the angel answered her, "The Holy Spirit will come upon you, and the power of the Most High will overshadow you; therefore the child to be born will be called holy- the Son of God". Luke 1:34-35
But when the fullness of time had come, God sent forth his Son, born of woman, born under the law." Galatians 4:4
God picked an unmarried virgin named Mary to be Jesus' mother. This avoided the natural confusion that would occur if Mary had been married and had other children.
This was the first and only time in human history a person was born without both human father and human mother. God the Holy Spirit empowered God the Son to take on human flesh. From birth to death Jesus could identify fully with the human condition. This made Jesus the perfect sacrifice for our sins.
Since therefore the children share in flesh and blood, he himself likewise partook of the same things, that through death he might destroy the one who has the power of death, that is, the devil. Hebrews 2:14
For by a single offering he has perfected for all time those who are being sanctified. Hebrews 10:14
We trust a Lord and Savior who is fully God and fully man.