Back To Resources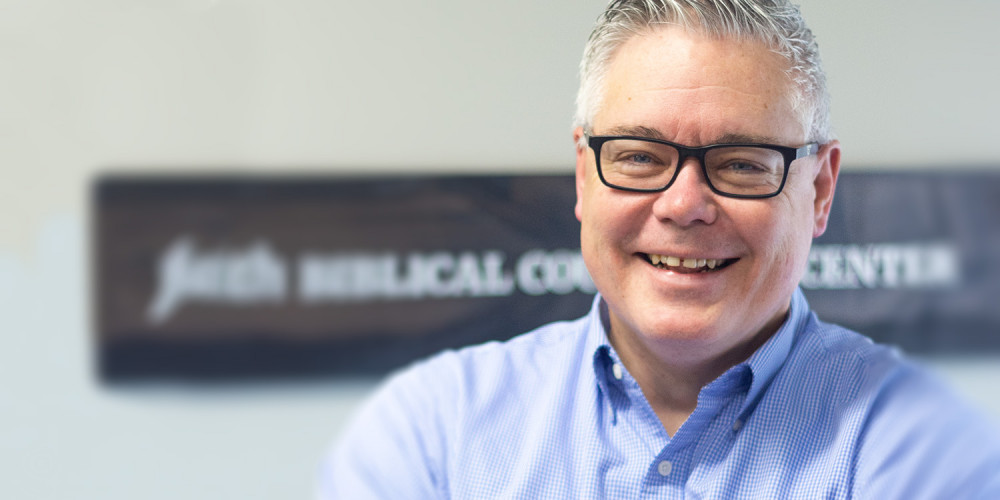 Brian Sayers' Salvation Story
I grew up in a home that was nominally and hypocritically religious, but decidedly non-Christian. Raised to believe that the Bible was God's word, I never remember a time in my life when I questioned that fact. There was a large Free Methodist University in my small hometown, and it shaped the community. A retired missionary couple lived next door to our home and took me to Sunday School and church as a young boy (until around age 8 or 9). I went to back yard Bible clubs growing up too, hearing the facts of the gospel and earning as much candy as possible. The candy was clearly more compelling than Jesus at that time. Still, those formative years cemented my belief that Jesus was real, had truly died and risen again to pay for man's sin, and that the Bible was truly God's word to us. I want to encourage children's ministry workers not to underestimate the importance of your work. You may not see the fruit of your labors until heaven, but I am looking forward to meeting an older couple in heaven and thanking them for being faithful to a spunky neighbor boy who couldn't keep his bike or balls in his own yard.
As I got older my heart wandered away from any semblance of pursuing God. I was sneaky bad. I fancied myself too smart to get caught, and my real naughtiness was rarely exposed and dealt with. It was typical school yard sin—pride, a little theft, vandalism, cheating, taking money to do other kids homework, and a foul mouth to be sure. I knew it was all wrong! My conscience was not seared. In fact, it ate at me. I often imagined I was better than anyone knew. But I knew the road I was on would not end well for me. While I drifted into these questionable habits by the age of 12, I was already seeing what the growth of those habits would produce if I kept going in that direction. I made a conscious decision to befriend the "church kids" at school and change course.
I began attending youth group and my new friends embraced me. They helped me overcome the foul language by thumping me on the head whenever they heard me swear. Just removing myself from being alone in my sin, and having friends who were doing positive and constructive things every day was enough to keep me from trouble. Shortly after this change of direction my friends took me a Christian concert, where I heard for the first time that if you pray a prayer for salvation you get to meet someone cool and famous. It wasn't Jesus. But the band members were terrific.
Soon enough it became evident that a profession doesn't always equate to genuine salvation. In college the real condition of my heart became apparent. It wasn't school yard sin this time. It involved the typical weekends most college students revel in, as well as a life of recreational burglary and thievery. Again, I was operating with the belief that I was too smart to get caught, and I never was. But I also knew that God was watching every moment.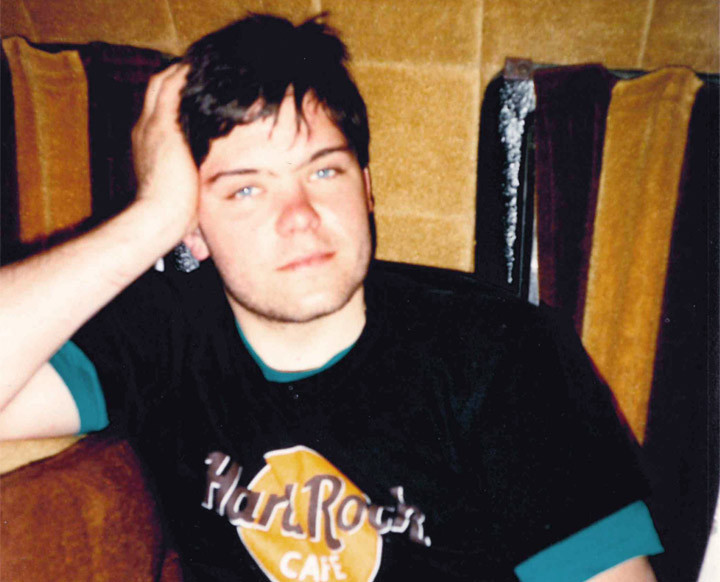 Because of my background this sin was a burden that at times was unbearable. I knew what was right and wrong! On many occasions I vowed to put off my life of sin and live for God. More often than not, my resolve had vanished by the next Friday afternoon. I did not know my depravity made it impossible to be subject to the law of God (Rom. 8:7). In times of despair and guilt I would often turn to reading the Scripture for help and hope. On one occasion, after an event I thought was finally going to be the one where I got caught and couldn't escape, I randomly opened the Bible to the words, "stop sinning or something worse may happen to you" (John 5:14, NIV). The fear engendered by that providential night was only temporary. I was still in bondage to my sin.
During my sophomore year in college I met some genuine Christians. These people were living an abiding, thriving life of faith with that "white-knuckled tenacity" we have heard talked about from the FBC pulpit. I had known countless professing Christians who revealed no real evidence of conversion. These new friends were different. They believed the Scripture with conviction and lived lives of genuine faith, holiness, and affection for Christ. They were not self-righteous, or fake, or shallow. They seemed motivated out of genuine love for God and excitement about what He was doing in their life. Meanwhile, my own battle with sin was ongoing, and my inability to live right or maintain godly relationships was obvious. It was clear to me that I was missing or misunderstanding something, and I turned to God's word to find out what it was.
"During my sophomore year in college I met some genuine Christians...they were not self-righteous, or fake, or shallow."
On a lonely night in early April 1988, I opened my Bible and started reading Romans 5-8. I knew right away I did not have the peace Paul wrote about (5:1). I had no experience of that "gift of righteousness" reigning in my life (5:17). The life of being "dead to sin" (6:2), walking "in newness of life" (6:4) and being "freed from sin" (6:7) was not my experience. Instead, I identified with "continuing in sin" (6:1), being a "slave to sin" (6:6), and sin being "master over" me (6:14). Paul talked about believers being "obedient from the heart" (6:17), being "freed from sin" and becoming "slaves of righteousness" (6:18). I couldn't do it. Instead, I identified with Paul's description of being "in the flesh" and controlled by "sinful passions" (7:5). I felt like "the willing is present in me, but the doing of the good is not" (7:18). I felt only condemnation (8:1), not "the law of the Spirit of life in Christ" setting me "free from the law of sin and death" (8:2). I read this for the first time: "those who are in the flesh cannot please God" (8:8), but "if the Spirit of Him who raised Jesus from the dead dwells in you, He who raised Christ Jesus from the dead will give life" to you too!
That was it. It struck me that only the power of God's Spirit inside me could enable victory in my battle against sin. I did not have the Spirit of God in me. I don't recall noticing that Paul also says, "if anyone does not have the Spirit of Christ, he does not belong to Him" (8:9). Instead, I was seeing only my sinfulness, and desperation, and utter helplessness in my sin. I desperately wanted to obey and honor God, and cried out for mercy, forgiveness, and the gift of His Spirit to enable me to be the man I knew he was calling me to be.
God honored that desperate cry for mercy and help, and gave me life in the Spirit that day. I woke the next morning knowing that my heart's desires had changed and that I was a new man, enabled by the Spirit to walk in a manner that would please Him. It has definitely not been a perfect walk, but the change was pronounced and clear. The power to resist sin was finally there, through the person of the Holy Spirit.
I am thankful for God's saving grace. His setting apart of my soul came in stages where grace and truth came through the faithful witness of His people—retired missionaries, back yard bible clubs, faithful friends in a youth group, and then some genuine Christians living out their faith on the university campus. Faithfulness right where you are at, reaching out to others, loving your neighbor, living obedient and devoted lives, and speaking truth those around you, is exactly the means God uses to cause other to be "born again … through the living and enduring word of God" (1 Peter 2:23).