Back To Resources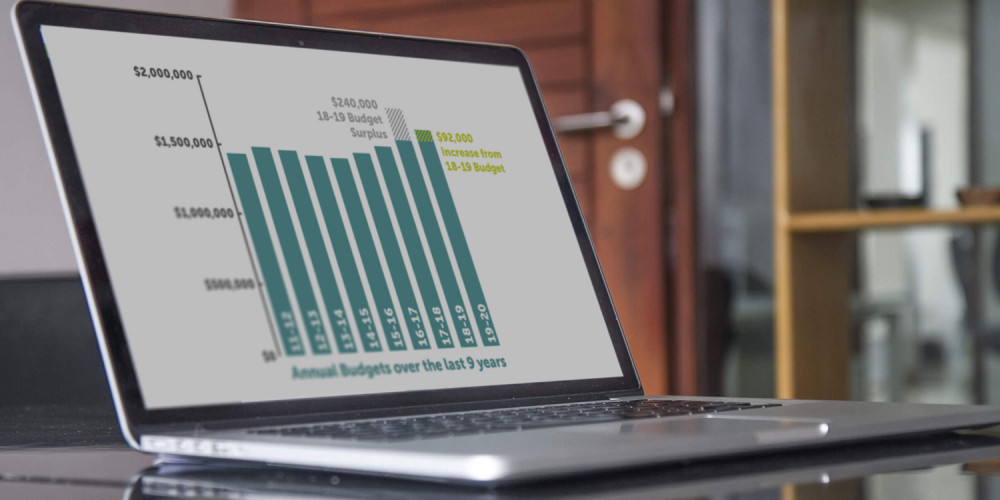 Fall 2019 Financial Update
We have officially begun our 2019-20 fiscal year at Faith Bible Church! This may sound weird to some, but finances excite my heart—especially when we are discussing the finances of the church, because I am always excited to see how God provides for the spread of the Gospel through the faithful, generous, sacrificial and consistent giving of the tithes and offerings of his people. Even in the midst of changes in our governmental tax law God's people, you—the people of Faith Bible Church—want to financially be a part of the growth of the Kingdom and it shows.
You, the people of FBC did some amazing things with your finances in the 2018-2019 fiscal year.
In October 2018, after 7 years, the debt was completely paid off.
Over the summer we sent Short Term Teams to Tenerife and Czech
Even with those tremendous financial tasks the fiscal year ended with a budget surplus of almost $240,000.

This helped us get some other projects/updates/repairs done in the Ed Wing and Auditorium.
We put funds in our capital savings which will help us get new heating/air-conditioning for the auditorium this fall.
We started saving for church planting.
We put funds our operational reserves to aid with cashflow in the future ("rainy day fund").
Your giving also helped us plan our budget for the 2019-20 fiscal year. Which started September 1st.
Faith Bible Church's 2018-19 budget was about $1,596,000. Your faithful, generous, sacrificial and consistent giving helped the Elders make the decision to increase our budget by about 5.45% or $92,000 to about $1,688,000.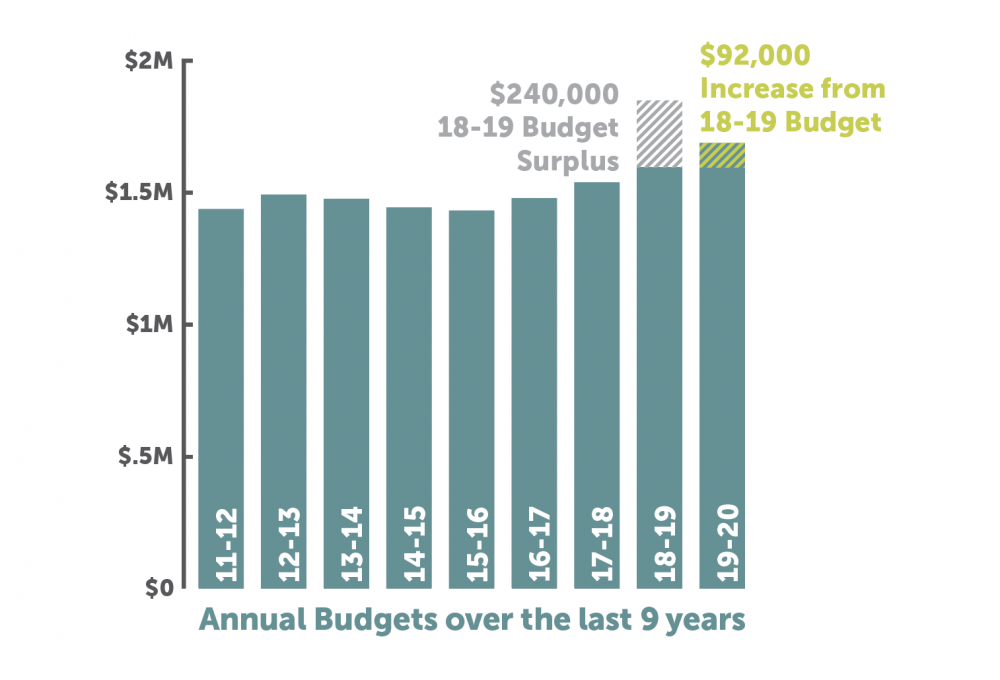 This increase is doing several things at FBC:
FBC wants ministries making disciples, and that takes fiscal resources– Increase of about $10,000
FBC wants pastors and admin staff that can care for their families and plan for the future and be a church that is staffed in such a way that disciples are made, and the Gospel goes to all the nations as smoothly and effectively as possible. – Increase of about $62,000
FBC wants to plant churches and be a part of planting churches locally, nationally and internationally. As we build this platform, we want to begin saving for it. – Increase of $20,000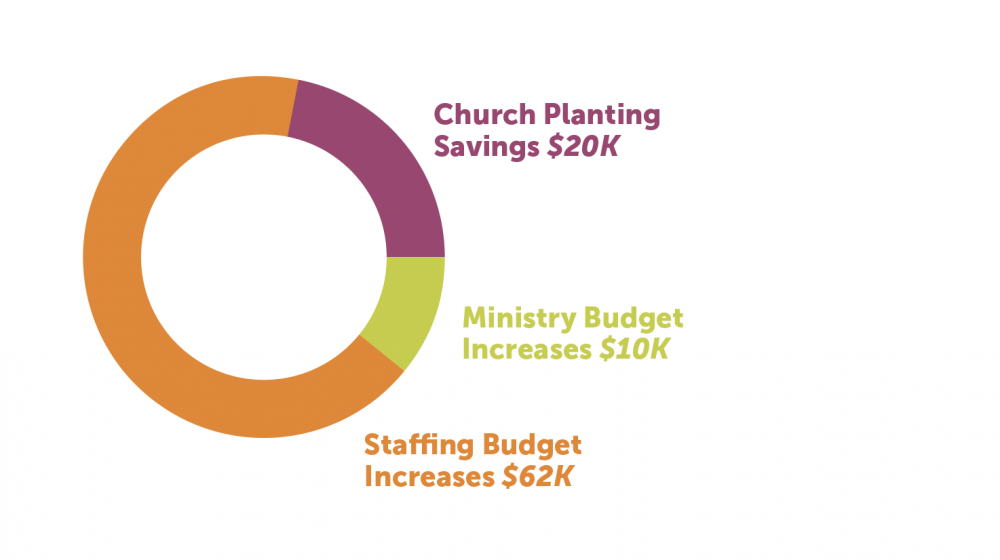 In short there is so much happening at Faith Bible Church it is often hard to keep up with it all. Even some of what you see here might be news to you! I want you to know that what you see happening here, in a fiscal sense, is largely due to what you as a congregation do on a daily, weekly, monthly and yearly basis. You give of your God given resources, time, energy, talents, finances and abilities so that you might be equipped to be a part of a Church that has the heart and passion to be a "Loving community making disciples (all around the world) of Jesus Christ"!
Thank you, Faith Bible Church, for your faithful, generous, sacrificial and consistent giving to this vision!