Back To Resources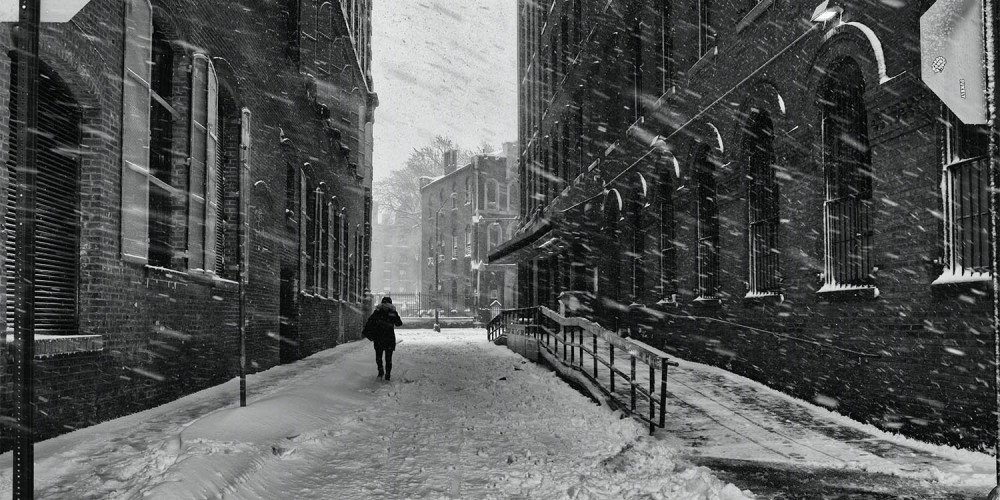 Followed by Trouble, Peaceful with Hope
We had planned for our California vacation for months, back to one of our favorite spots, a small coastal town in the central part of the state. A charming small motel, just across the street from the ocean, big red Adirondack chairs facing the surf where we have eaten breakfast and sat and let our souls be refreshed. Ahh!!
But then trouble appeared. The wildfires started and as the date got closer, we knew it would not be a good idea to go. How disappointing! We scrapped our plans and brainstormed for alternatives. I had the days off from work, we just needed a place. We decided to go to Seaside, Oregon. So, on Labor Day, off we went on a quick one-hour plane ride to Portland to grab a rental car. In the pandemic, we didn't know what to expect, but what we saw shocked us. Our change of destination plans could not be compared for the trouble for the travel industry; it stared at us. The Portland airport was virtually deserted, the tunnel to the rental car counters was totally vacant, and the entire rental car facility had one customer for all of the companies…us. Trouble for a lot of people.
"Lord, we're here for a respite!" we moaned.
The trip to Seaside was beautiful and uneventful. The hotel was great, the weather was gorgeous the day we arrived, and we enjoyed the day and evening. But the night was a different story. You may have read that only a couple times every century, something unique happens. The wind, normally coming off the ocean, turns around and comes from the east. And we were there at just the right (wrong?) time to experience that historical event. That night, the wind howled from the east at up to 70 mph, blowing against our door which was at the end of an open hallway which faced east in a noisy racket that prevented sleep, the electricity went out, and it brought with it the smoke from Oregon wildfires; the very thing we were trying to avoid! Smoke enveloped Seaside. Trouble again. "Lord, we're here for a respite!" we moaned. California original plans gone. Alternative plans not looking so good either. Tuesday we awoke to lung-choking air. But hey, Cannon Beach shopping, the back-up plan! So a quick trip…to an abandoned downtown. Trouble again. Trees had fallen on power lines and the entire town was without electricity and would be the rest of the day. Let's try option 3. Back to the hotel, walk around a bit, read and shake our heads.
Wednesday brought calm winds and glorious temperatures and sunny skies. Thank you, Lord! It was a day to treasure. Hopefully Thursday will be the same, we thought, but no. The winds now shifted back to the west, in from the ocean. Sounds nice, but remember all the smoke that came from the east on Tuesday? It was carried out into the sea, and with the wind change, it now went into reverse mode to blanket us again.
We sure felt like trouble was following us on this year's trip. But I guess that is not really so unusual. I sometimes think that trouble follows me wherever I go. How about you?
Not So Different
I find it interesting how many of the songs we sing reflect longing for release of the struggles and pain of life. Sometimes health, sometimes deep grief, sometimes economic fright, sometimes relationship stresses, sometimes just the day-by-day experience. At FBC, we often sing:
Your plans are still to prosper, You have not forgotten us;
You're with us in the fire and the flood.
You're faithful forever, perfect in love,
You are sovereign over us.
Did you catch it? "In the fire and the flood." Every time we sing this, a figurative fire and flood of memories come to my mind and I am often moved to tears and can't finish singing the song. Marty and I have both have had some significant health problems; Marty is a cancer survivor which had an uncertain prognosis at the time, and I have the chronic disease of epilepsy which limits my activities and nearly sent me to heaven several years ago. And we've not been immune from relationship pains with family and friends, for employment challenges, and all the stuff of life. And I know you are the same.
The tough stuff is there for a reason.…It takes courage and honesty to stop for a minute to face those words.
This not a new theme. Musicians for hundreds of years have expressed the same thing. Some excerpts:
Oft times the day seems long, our trials hard to bear;
We're tempted to complain, to murmur and despair.
But Christ will soon appear to catch His bride away;
All tears forever over in God's eternal day.
Sometimes the day looks dark with not a ray of light;
We're tossed and driven on, no human help in sight…
Is there a heart overbound by sorrow?
Is there a life weighed down with care?
Come to the cross, each burden bearing;
All your anxiety – leave it there.
Don't skip over the hard phrases and go too quickly to the remedy. The tough stuff is there for a reason. Trials, hard, sorrow, dark, tossed, overbound, burden, anxiety. It takes courage and honesty to stop for a minute to face those words.
Social media typically show people's highlights of their lives: their vacation to stunningly beautiful and exotic spots or their amazing meals. Typically, I don't see pictures of a piece of dry toast at the messy kitchen table or the Motel 6 in the middle of Nebraska next to the Walmart parking lot. We can start to think our lives do not measure up; everybody else's lives are great, and ours are not.
But please read carefully: in my nearly 64 years of life, I have concluded that there is no one, and I really mean no one, who doesn't have something profoundly painful in their life, and perhaps they have not shared it with anyone else except the Lord. And that certainly is the place to go, but again, don't hurry by this too quickly. Some things are so deep and personal that sharing those with others would result in others being hurt by knowing it. In any case, you are not alone in your discomfort.
My Comfort
The heading for Psalm 71 in the New American Standard Bible says, "Prayer of an Old Man for Deliverance." While the heading is put there by an editor and not inspired, it expresses the life-long reality of longing for help. The Psalmist says in verse 20:
You who have shown me many troubles and distresses will revive me again,

And will bring me up again from the depths of the earth.
Moving to the New Testament, don't miss two important facts from Jesus' own words in John 16:33:
"In the world you will have tribulation."

"But take heart; I have overcome the world."
He precedes that with the purpose for telling us this: "I have said these things to you, that in Me you may have peace." Peace? That's quite a promise. He lays out the sure result when our focus is on Him, not the circumstances.
What an amazing truth! He hasn't abandoned us. He is with us no matter where we are or what we face, even (perhaps even especially) in the hardest, most emotionally wrenching times. He gives us the promise of peace. We don't have a "woe is me" faith, we have a faith that is founded on God who cares, with the Savior who redeems, and with the Holy Spirit who strengthens.
On a trip to study, retreat, be alone with God, and write, trouble followed me again. I went to the airport on Friday, October 23 for a 1:35 p.m. flight to Seattle for the weekend. Do you remember that day? That's when the freak snowstorm hit Spokane. The airport wasn't quite ready for it and the large 737 was too heavy for the snowy ground conditions. The tug pushing back the plane from the gate couldn't get traction. Smaller planes were coming and going, including others to Seattle leaving later but getting to Seattle earlier than us. The problem resulted in three hours sitting in the plane at the gate while the airport got snow removal equipment for the gate area. And two full rounds of de-icing. What was going to be part of the afternoon in the Seattle area turned into getting there in time for a delayed dinner. Comparatively minor trouble to be sure, nothing of the big stuff that hits our lives. But I couldn't help wondering, does trouble follow me? In truth, it does, because I still live on this earth. But I was able sit and smile for three hours on a stranded plane remembering I have a great traveling companion who can give me peace and hope no matter where I go and wherever trouble meets me.