Back To Resources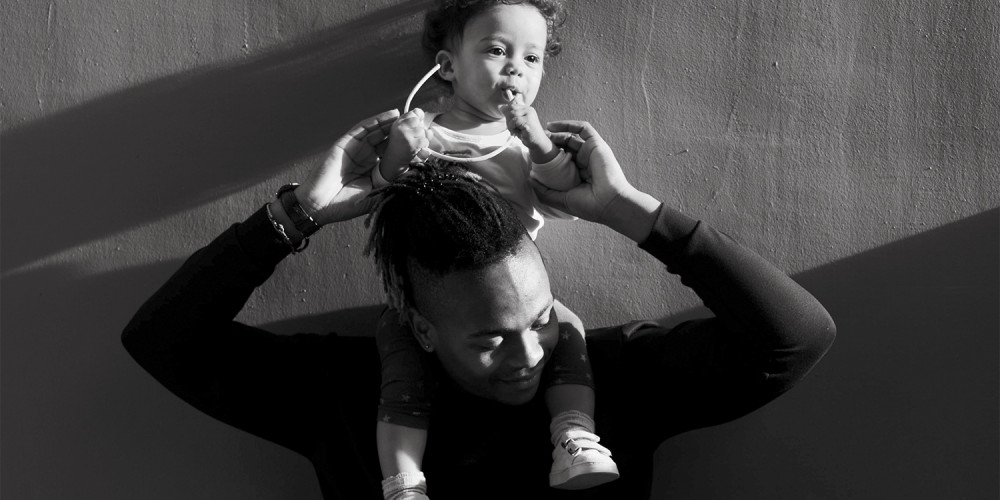 Grace: Confidence for Daily Faithfulness
The use of the term 'grace' is second nature in Christian language and thought. The frequency and ease with which we talk about 'grace' speaks to two observations:
That 'grace' is fundamental to the theology which Scripture teaches.
That, by implication of point one, 'grace' must also be fundamental to the way every Christian approaches their daily life.
And yet, we should check ourselves. Because the way in which we regularly use the term 'grace' in a second nature fashion does not immediately confirm in personal practice that we've made the necessary connection between our 'fundamental theology' and the 'fundamentality of our living.' And yet, grace is fundamental to our daily living.
What we need to understand is that while our first and greatest experience of God's grace in our hearts happens at salvation, our continual experience of God's grace must also be felt in our daily, faith-filled dependence upon him to graciously bring about sanctification and spiritual prospering in and through our lives.
In short: We ought to be challenged by the passages below to consider more regularly how 'grace' is more than a term of theology we are to be familiar with or knowledgeable of. Rather, it must also be a doctrine of daily living we are deeply acquainted with, dependent on, and which we anchor our pursuit of faithfulness in.
So, what does Scripture have to say about what this looks like?
First, let's set the backdrop for our understanding of grace with a brief synopsis, as far as grace relates to justification and the pardoning of sins:
Grace is God's favor to the undeserving. (Romans 3:22-24; Romans 5:8)
Grace is necessary because of both the character of man and the character of God. Man is alien to God because of man's sinful character. And God, in his holiness, truth and justice demands that man be dealt with as he is: one deserving of punishment. But since God loves the guilty sinner, in his grace he has worked to provide a means through his Son Jesus Christ by which man is pardoned from the guilt of his sin, while still punishing sin in his Son.
In this, and in what we will see next, we see that grace is not just an abstract idea or an adjective to describe a fortuitous event; it is a work of God toward grace-needing sinners.
We could call this understanding of grace 'undeserved favor.' Now, how does this same grace-giving God enact and pour out grace upon grace-needing sinners so that they are empowered for daily faithfulness? We'll let scripture tell us. Consider how these things might change your approach to faithfulness in daily tasks, responsibilities, goals, roles, service, and worship.
Grace: Power for Daily Faithfulness
The power of God's grace is…
…our only hope for Spiritual progress amidst weakness.
"But he said to me, 'My grace is sufficient for you, for my power is made perfect in weakness.' Therefore, I will boast all the more gladly of my weaknesses, so that the power of Christ may rest upon me." 2 Corinthians 12:9
It seems that God's grace acts as an empowering agent which either grants strength where there is weakness, or grants fruit where our weakness would otherwise prevent it. God's power is made known when gospel progress is made, sanctification is accomplished, and spiritual prospering is abundant despite our remaining weaknesses. So, we ought to pursue faithfulness even when weighed down by weakness. Why? Because when 'good' is produced in and through weak people, witnesses to that good must attribute it to something greater: the power of Christ which rests upon us.
…our sufficiency for every good work.
"And God is able to make all grace abound to you, so that having all sufficiency in all things at all times, you may abound in every good work." 2 Corinthians 9:8
It is apparent that, though we are called to faithful labor, generous sacrifice, and obedient service, the fruit that comes from these labors cannot be credited solely to these labors. God calls for the labor, but it is only because he has abundantly granted grace toward the purposes of these labors and the persons carrying out the labor that any good fruit is able to come from them. We are otherwise imperfect in all our efforts, and our best offerings are still spotted with sin. But God, in his grace, enables us to abound in every good work.
…our confidence for hard labor.
"By the grace of God I am what I am, and his grace toward me was not in vain. On the contrary, I worked harder than any of them, though it was not I, but the grace of God that is with me." 1 Corinthians 15:10
As in the previous verse, this verse shows that it is because of God's grace that anyone's labor is made successful. Whether that be labor for spiritual growth or labor for practical progress. We see this in the occasional paradox, that seemingly meager efforts (as fits the occasion) can reap great rewards, yet sometimes great efforts (as fits the occasion) will reap meager rewards. The explanation for both occasions: "…it was not I, but the grace of God that is with me." God's grace alone can be credited for any reward of our hard labor. This is motivation for us to work hard, excellently, and faithfully in all we do. Why? Because we labor to honor God alone, and must allow him to determine what the right fruit of those labors will be. And we can trust his grace to bring about the fruit he desires. All of this gives us confidence for hard labor.
…our help for our daily neediness.
"For we do not have a high priest who is unable to sympathize with our weaknesses, but one who in every respect has been tempted as we are, yet without sin. Let us then with confidence draw near to the throne of grace, that we may receive mercy and find grace to help in time of need." Hebrews 4:16
If we understand who we are as dependent creatures, as those who still battle the flesh, as believers who are being called to carry out a task that is impossible apart from the grace of God (namely, declaring Jesus Christ with our lives), then we'll understand that this 'in time of need' is every single day. This is true when we wake up with untroubled, joyful hearts. This is true when we sin… when we feel tired… when we lack motivation. This is true when our hearts lack affection toward God. We need his grace every day, because we're prone to one or all of these straying tendencies every single day. Let this be a gracious exhortation to approach God regularly, daily acknowledging our neediness before him. And rely on his enablement.
What each of these passages show is that grace is not only a disposition or a quality of the nature of God, but grace is also a sort of power which God applies to our daily lives and efforts. He applies his grace to bring about his gracious purposes. And when he does this, he also changes our character, as well as our capacities for work, obedience and faithfulness. And if, by faith, we put in the work to characterize our lives with continuous reliance upon his grace, then it will be grace which conforms us to the image of God's Son over time. And grace will be the reason God grants spiritual prospering in us and through us. This is the power of God's grace.
Let this give you confidence in your pursuit of daily faithfulness. Go in grace.
"For by grace you have been saved through faith. And this is not your own doing; it is the gift of God, not a result of works, so that no one may boast. For we are his workmanship, created in Christ Jesus for good works, which God prepared beforehand, that we should walk in them." Ephesians 2:8-10