Back To Resources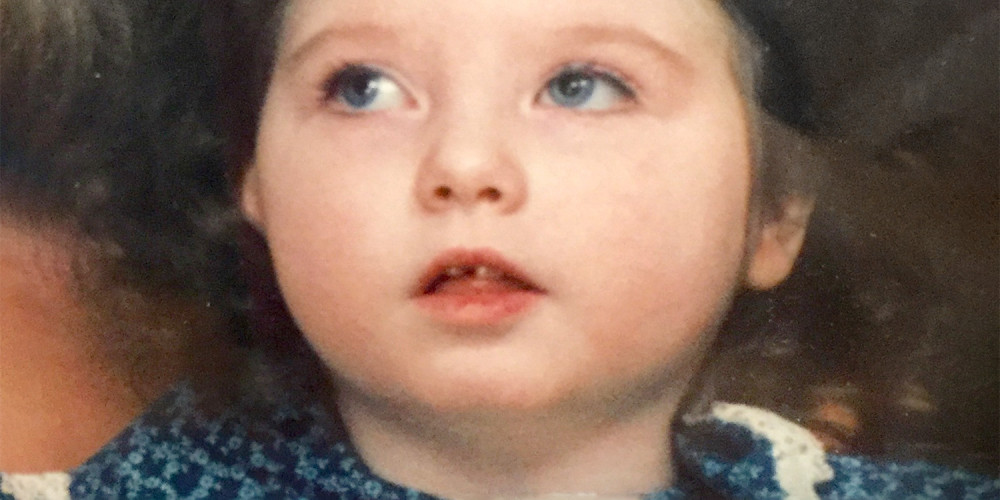 Michelle's Abigail Story
The night of Abby's birth was long and intense. I pushed and pushed for three hours until finally Abigail was born around 3:00 am. It all seemed normal at first, but then Abby was not responding to stimulation and would not breathe on her own. 911 was immediately called. She stayed blue while we waited for more help and the midwife battled to get her to breathe. Suction, CPR, gravity—nothing worked. When the EMTs arrived, they had not understood that it was a newborn and did not have the right equipment. We waited longer while they retrieved it. With an OB kit, oxygen, and an infant sized oxygen mask in place her lungs expanded for the first time after almost 15 minutes. She took only a couple of breaths a minute until about 20 minutes total had passed. Ann (our birth assistant), Brian and I were praying. Ann prayed aloud. Brian cried to the Lord. So did I. I also was telling Abby how much I loved her—"Abigail, mommy loves you," while I massaged her back and chest to get her going.
After the EMTs finished, they wrapped her up and ambulanced her to Butterworth ER and the neonatal ICU. I was in no shape to go with my baby, and I knew little about what was going on. I figured the doctors would just check her over and send her home the next day and everything would be okay. WRONG!
NICU intubated her and took x-rays of her chest to see her lungs. There were no obstructions and not much fluid in them to explain the tragedy. During the birthing process there was no meconium for her to inhale and the heart rate stayed strong when monitored. The doctors did not have an explanation, and of course, neither did the midwife. The only possibility ever mentioned (a theory) was that perhaps the cord was pinched while pushing, which threw off her blood gases. Her bad blood gas readings could have caused lack of breathing, or perhaps the bad blood gas readings were the result of not breathing.
But really, only God knows!
Brian and Ann rode with Abby to the hospital and they left to come back home at about 5:30 am. Abby seemed stable but little time had passed, and Abby's brain began to swell. She soon experienced seizures that resembled convulsions. Brian saw her again later that morning and said she looked horrible. Watching her, he felt like screaming, "What have you done to her! She seemed fine when I left her a few hours ago!"
I was still not able to see her. I couldn't walk and my face had swelled severely from all the pushing. I was only able to see her the next day. Brian pushed me to her in a wheelchair and tried to prepare me for what she looked like. I thought I was prepared. But when I saw her, I couldn't believe it was actually her. I turned to Brian's shoulder and cried and cried. Abby was heavily drugged and still tremoring from the seizures and swelling.
Days passed and slowly the swelling subsided. I was able to hold her after 7 days, and she spent a total of 19 days in the NICU. The doctors told us that she had some degree of brain damage (cerebral palsy). They didn't know how bad, or what the impact and effects would be. We took her home on a breathing monitor and fed her through a tube because she could not suck or swallow.
Two months later we visited a pediatric neurologist who took the first MRI of her damaged brain. We could see the damage was severe when compared to a healthy infant. It appeared on the slide that more than half of her brain cells were damaged, though there was still no way to tell exactly what the impact would be. We were in this for the long haul, as the doctor put it. Abby would never walk, talk, eat, laugh, or appear to understand. Though her eyes and ears were perfect, she suffered cortical blindness and deafness, her brain not functional enough to process the signals. It was an extremely hard first year, finding out more and more as time went on.
"Why, Lord?"
As far back as Abby still being in the NICU I cried and cried, often asking the Lord why, but never in anger. I wanted to blame someone! Us, for having a homebirth. The midwife for not helping her breath. The EMTs for not coming prepared. The NICU for not curing her. But ultimately, if there was blame, it would have to be on God for allowing this to happen. But I was not going to be angry with a God whose character is love, mercy, and compassion. He does, always, care for us and I knew it! It was a fact I would not put into question.
But I still asked "why?" All I could do was pour out my heart. I knew His grace was sufficient. When I couldn't pray, I would read verses of Scripture over and over.
Do not fear, for I have redeemed you
I have called you by name; you are Mine!
When you pass through the waters, I will be with you;
And through the rivers, they will not overflow you.
When you walk through the fire, you will not be scorched,
Nor will the flame burn you.
"For I am the Lord your God, The Holy One of Israel, your Savior

Isaiah 43:1–3
I kept saying to myself, "God is not meaning this for harm, but for some good. I must trust the Lord, for there is no one else." Still, I felt deeply, "But, this is not my plan or my ideal for my baby!" I couldn't help thinking this could have been different. Different choices, different events, different baby. Maybe there could have been little damage. But these questions will never be answerable.
Brian was heartbroken too. He cried from time to time. He helped me be strong and always gave encouraging words when I didn't have any. He showed tremendous love to me. I remember him always being there to talk and giving a shoulder to cry on. We took turns feeding Abby in the middle of the night every three hours even though he had to go to work in the morning.
Grace
You know, we don't deserve blessings. It is only because God is full of grace, mercy, and love that we receive them. Abigail is truly a blessing from above. As each day passed, we grew to love her more and more. We want to love her and treat her as Jesus would Himself. That is what God has called us to do.
Do not fear, for I am with you;
Do not anxiously look about you, for I am your God.
I will strengthen you, surely I will help you,
Surely I will uphold you with My righteous right hand.

Isaiah 41:10
Our hope is in heaven for Abby.* We are confident that God has a wonderful place for Abby for all eternity! When my heart aches, I think on eternity in heaven for Abigail. She will be perfect, worshipping the Lord forever!
Then the eyes of the blind will be opened
And the ears of the deaf will be unstopped.
Then the lame will leap like a deer,
And the tongue of the mute will shout for joy.
For waters will break forth in the wilderness
And streams in the Arabah
And the ransomed of the Lord will return
And come with joyful shouting to Zion,
With everlasting joy upon their heads.
They will find gladness and joy,
And sorrow and sighing will flee away.Isaiah 35:5–6, 10