Back To Resources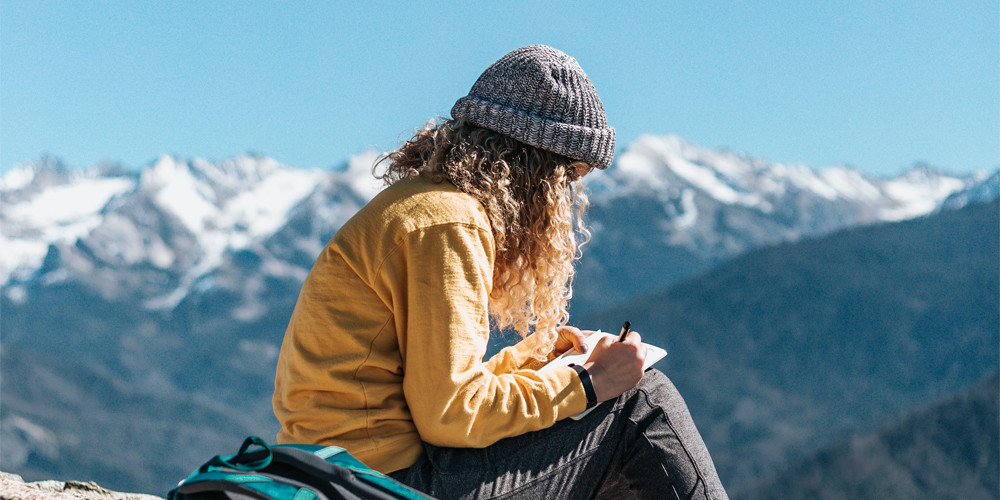 The Power of Personal Retreat Part 2
In my first article, (
which you can read here,
) I looked at some of the biblical evidence for our need to be quiet before the Lord for our own spiritual health and growth. We saw Jesus' personal example of making it a practice to retreat and how He told the apostles to get away, especially needful in our lives of busyness and demands. I asked how long it has been since you heard the Lord's "quiet whisper" through His Word. Hopefully you were convinced that it is an instruction and example to follow.
I also mentioned the real fear which some people have of being silent. Research studies indicate it is becoming more prevalent because we are surrounded by our phones, music, television, or even the noise of traffic. My observation agrees that learning to be quiet and alone to spend time with the Lord takes deliberate effort.
Here's a key: Start small,
very
small. Try this: Find a place around your house where you can find as much silence as possible. Turn off the TV and music and leave the phone in the drawer, turned off. Go and sit in silence for 10 minutes. Really. Just 10 minutes and see how you react. Your level of discomfort will give you insight of how much you are immersed in sound every day and how rare it is for you to have silence. Then think about a spiritual retreat for an hour, then maybe 2, then maybe a half-day, and go from there.
Don't forget to pray as you plan. Ask the Lord to prepare your heart and mind and to clear the obstacles standing in the way.
Using the pattern of Jesus' instructions to the apostles in Mark 6, "Come away by yourselves to a secluded place and rest a while," here are my recommendations:
Come Away
Plan ahead. Arrange things at work. If you have children, arrange for their care. Check with your spouse's and family's calendars. If you are going to be gone overnight, set aside some money for an inexpensive, but restful place to stay (perhaps a friend has a cabin they will let you use). There are lots of websites which offer amazing motel deals if you plan ahead. I know that none of these things are simple; it is challenging to arrange all of them, but it is worth the effort.
By Yourself
I have found it doesn't work to have someone else along. Part of the experience, especially on an overnight stay, is having no set schedule or someone else to be concerned about. I've walked along a river trail as the sun is rising and other times slept in. I've sometimes been up late on a warm summer evening and other times have been in bed by 8. I've had simple meals, and sometimes have fasted a bit.
Be sure to travel light; just a Bible, a notebook and pen, and good walking shoes. You may want a thermos for coffee or a water bottle. If you are going to concentrate on something specific, such as the holiness of God, a good book from the church library on the topic may be helpful.
Secluded Place
I recommend a place far enough from home to be away from distractions. Sitting in my back yard might be relaxing, but it's not a retreat. I see the bushes need attention, the fence needs painting, and the gutters need to be cleaned. Not exactly a secluded place!
I have spent time on a bench on the river in Spokane, a rock on Tubbs Hill, a trail in Sandpoint along the lake, among others. I have found seclusion on the end of a largely abandoned pier in downtown Seattle as well as on a mountain trail near Leavenworth. But all have a common denominator: a place to be alone and quiet, whether it is for 1 hour or 3 days.
Some spots have become very special because of the rich times I experienced there, and I have returned to them more than once. Sometimes, it seems the Lord and I pick up where we left off the last time I was there!
You don't have to be surrounded by silence for the entire time on an overnight adventure; that may be a bit much. I enjoy sitting and reading the Bible in a charming coffee shop or walking in the hustle of a city for a time of just browsing and relaxing; for me, it helps me to "let down" a bit. But, make no mistake, the real value is in the quiet times.
Rest A While
You may be exhausted from with the pressures you face. An extended spiritual retreat will help you rest your body and restore your sanity. As you are reminded of "to-do's" back home, write them down and set it aside. You'll get to that list when you return from your retreat.
So what do you do? It's very simple. Take your Bible and read. Maybe it's an Old Testament book, such as one of the Minor Prophets you've never really studied. Take your time and ponder what you read. See what you can learn about God and how that impacts you, write things down in a notebook, then pray about those things. Open your heart and spend some unhurried time bringing them to the Lord. If you do these simple things, you will be amazed how you will be impacted by the solitude and silence, spending extended time with the One who promises to be there with you.
I have wept, I have laughed, I have sung, I have danced (with no one looking, fortunately for them!). I have even "had it out" with the Lord (think of Job). The Word says He hears me and then uses His word to minister to my mind and heart and soul.
My summer spiritual retreat is coming up soon. The motel is reserved, the money is set aside, and I am praying about what my focus will be this time. I already know it will be a time of restoring my mind and refreshing my soul. Truly, I will once again experience the power of personal retreat. When will you set aside an hour or a day to take yours?
"
For God alone, O my soul, wait in silence, for my hope is from him."

Psalm 62:5