Back To Resources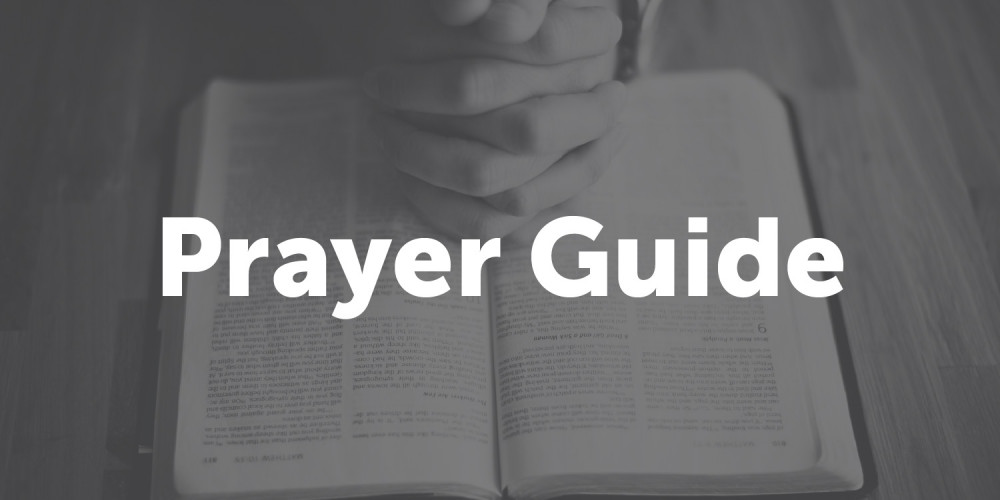 Prayer Guide
Thanksgiving
1 Corinthians 1:30–31
We praise You Lord Jesus for practicing a perfect lived-in-flesh human righteousness that is counted to us through our union with You by faith!
Confession
Colossians 2:13–14
We confess that our sins which we commit are those for which You died, and our sins grieve You.
Supplication (Heart)
Hebrews 4:14–16
We ask for Your mercy and grace as our sympathetic high priest during our time of need in temptations to sin that we face this week!
Blessing for Offering
1 Timothy 6:17–19
We ask for grace to be generous with our offering this morning so that we might take hold of that future life which You have purchased for us!
PREVIOUS
February 7

Thanksgiving

Galatians 2:20

We thank You, Lord Christ, that You love us and have given Yourself in place of Your people!

Confession

Galations 3:3

We confess, Father, that we slip into a performance mindset, thinking that we can earn Your favor by what we do rather than on trusting in Christ's mediation alone.

Supplication (Heart)

1 Timothy 2:5

We ask for courage and boldness to proclaim Christ as the one mediator between God and man in the spheres of live You have sovereignly placed us!

Blessing for Offering

2 Corinthians 9:10

We ask that You would use our financial offerings this morning so that more people in our community and around the globe might hear of Christ, our Redeemer!