Back To Resources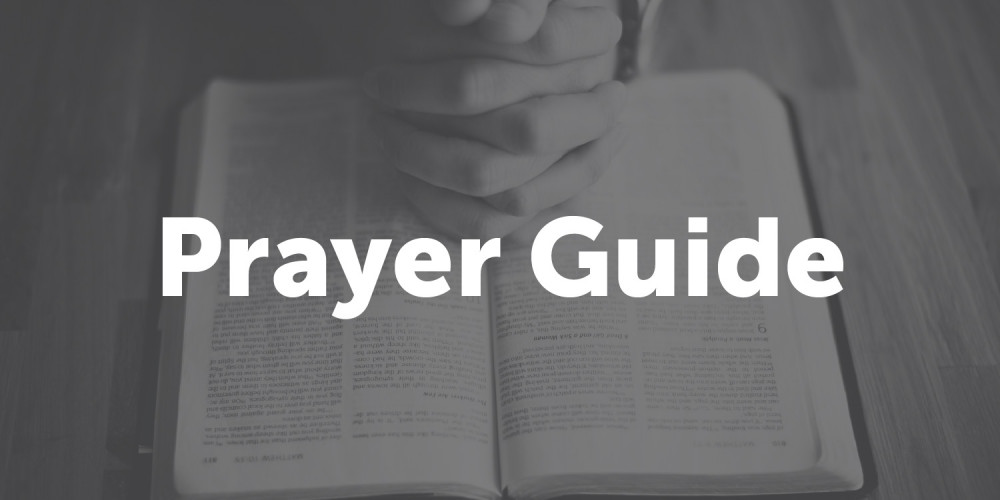 Prayer Guide
Thanksgiving
Romans 5:20–21
We praise You Father that were sin has increased, Your grace has abounded all the more through Jesus!
Confession
Romans 1:18–25
We confess that we often live as if You, God, do not exist, and we do what we want.
Supplication (Heart)
Romans 12:9
We ask that You, Holy Spirit, would give us right desires and that we would hate sin as You hate it!
Blessing for Offering
Luke 16:1–9
We ask that You would bless this offering and that You might use it as a means to rescue those who are still under the tyranny of sin.
Previous Guide (December 27)

Thanksgiving

Romans 5:18–21

We thank You that in Christ we are no longer counted guilty but are declared righteous by the grace and obedience of Jesus Christ!

Confession

Romans 8:5–8

We confess that our desires are naturally corrupt and that we need You, Holy Spirit to renew our desires for right things.

Supplication (Heart)

Colossians 3:9–11

Renew us by knowing Christ to be conformed to His image, the image of the Last Adam, so that we might obey Your Law from the heart!

Blessing for Offering

Matthew 6:1–4

Lord, help us to give in secret now for Your reward and not the praise of others. May You use this offering for the advance of the gospel in the world!