Back To Resources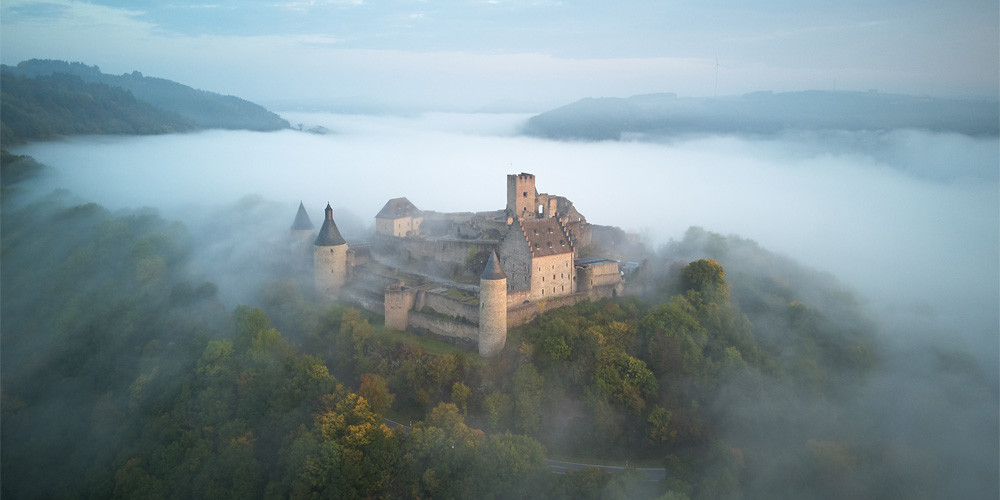 El Elyon God Most High: Are These Promises True?
Psalm 91
1He who dwells in the shelter of the Most High
Will abide in the shadow of the Almighty.
Who is protected from enemies and tragedies? Who can find security in the face of terror? The one who finds shelter in "El Elyon," the God Most High. Staying close to even the shadow of the Almighty ("Shaddai") is a place of safety. The Psalmist repeats this theme in poetic form:
4 He will cover you with His pinions,
And under His wings you may seek refuge …
What a wonderfully comforting picture! As a mother bird gathers her chicks to safety under her wings, so the believer in God Most High will find refuge and protection. What could cause fear? Although there are terrors of every kind, God Most High is the powerful protector:
5 You will not be afraid of the terror by night,
Or of the arrow that flies by day;
6 Of the pestilence that stalks in darkness,
Or of the destruction that lays waste at noon.
7 A thousand may fall at your side
And ten thousand at your right hand,
But it shall not approach you.
For those who make the Most High their dwelling place, the promises of protection are repeated and embellished:
10 No evil will befall you,
Nor will any plague come near your tent.
11 For He will give His angels charge concerning you,
To guard you in all your ways.
12 They will bear you up in their hands,
That you do not strike your foot against a stone.
Are these Promises True?
These promises are good and true. We should bank on the veracity of the God who made these promises and rest in His protective covering. Can we trust Him? Yes! Can we live without fear? Yes! Is there more to the story? Yes! Some of you might be thinking of situations where it seems as if God failed to make good on these promises. So am I.
When I see the phrase Shadow of the Almighty, I'm reminded this is the title Elisabeth Elliot chose for the biography she wrote about her husband Jim Elliot after he was murdered. He and four other young missionary men were called by God to reach a tribe of savages in the jungles of Ecuador. Immediately after making contact with the Auca Indians (as they were then called), these five men were killed. It almost seems like a mockery to read God Most High will protect you from "the arrow that flies by day." This is eerily similar to the way these men were murdered. Instead of arrows, they were killed as the savages plunged spears into their bodies.
And they left behind their wives and children. (You can read this story in Elisabeth Elliot's book, Through Gates of Splendor.)
These verses in Psalm 91 seem like ironclad promises. What happened? Why didn't God protect these men? They were dedicated to God; each of them had committed their lives to Him. Their motives were godly—they had a burning desire to reach this tribe of killers with the good news of the Gospel. What went wrong?
As I ponder this question, I realize I am viewing these promises from my perspective rather than God's perspective. He must mean something different than what I mean. And I know I need to bend to His view, rather than trying to make Him bend to my view.
The answer to my question is found in the name itself. El Elyon also signifies the sovereign God or supreme God. He could only be considered "Most High" if He is, indeed, the sovereign over all the universe. Deuteronomy 10:17 describes El Elyon as "The God of gods and the Lord of lords, the great, the mighty, and the awesome God who does not show partiality nor take a bribe." And in Daniel 4:34-35 we read the exclamation of Nebuchadnezzar when he repented of his pride and was restored:
"I blessed the Most High and praised and honored Him who lives forever.
For His dominion is an everlasting dominion,
And His kingdom endures from generation to generation.
All the inhabitants of the earth are accounted as nothing,
But He does according to His will in the host of heaven
And among the inhabitants of earth;
And no one can ward off His hand
Or say to Him 'What have you done?'"
These promises in Psalm 91 provide assurance for the complete protection of God's people within the circle of His sovereign purposes. When He wants them to be protected, no enemy on earth or in the heavenly realm will be able to thwart His will or triumph over His final protection. In the case of those five young men, when they were speared, they received the ultimate protection as they were immediately transported into the heavenly glory. Jim Elliot, himself, acknowledged this in a comment recorded in his journal years before he went to Ecuador. He said: "He is no fool who gives what he cannot keep to gain what he cannot lose."1 He had already settled the issue: he was God's to use as He saw fit—whether that meant life or death. He lived his life under the shadow of the Almighty. Perhaps this is the reason Elisabeth chose this phrase as the title for his biography.
Does this sound like a cop out? Is it merely a way to let God off the hook when it appears that He failed to provide the protection He promised? I don't think so. Rather I think it is bending my perspective to align with His.
However, there is still one nagging question lurking in the back of my mind. What about the wives (now widows) and children of these men? Didn't God fail them? While I would not in any way want to minimize their grief or suggest this was anything but a devastating tragedy for them, yet they all remained under the shelter of God Most High. He was still the "mother bird" gathering them under His wings, (so to speak). Transferring their husbands and fathers into heaven didn't mean they were on their own. No, God was there. He pledged to care for them and He did. And in His sovereign purposes He also used these murders as an inroad into the hearts of the Aucas. They heard the gospel message from Elisabeth Elliot herself when she went to live among them. And many of them responded in faith to the message of a Savior who died for them. (You can read this amazing story in Elisabeth's book The Savage, My Kinsman.)
Does this all seem too neat and tidy? Does it sound like I'm saying, "Oh, don't worry about it, God has something else in mind"? I hope not. I don't like pat answers. They trivialize tragedy and provide little comfort to someone wrestling with a heart-breaking situation.
One of the other widows, Olive Fleming, still wrestled with questions decades later. She had remarried, had a family and been cared for by her God Most High. But she penned these words in her biography of her first husband, Pete Fleming: "Perhaps this is the most significant 'message' one can extract from Pete's life: that God will always accomplish His will—sometimes through our human efforts, and sometimes in spite of them. We may not understand His intent amid the chaos of our lives, but we can ultimately trust that He, and only He, is in control."2
We who are followers of El Elyon, God Most High, all live under the shadow of the Almighty. We are all encircled by His sovereign purposes and can trust that His plans—no matter how baffling—ultimately accomplish the things He desires for His glory and our good.
1 Elisabeth Elliot, Shadow of the Almighty, The Life and Testament of Jim Elliot (New York: Harper and Brothers, Publishers, 1958), p. 247.
2 Olive Fleming Liefeld, Unfolding Destinies,The Untold Story of Peter Fleming and the Auca Mission (Grand Rapids, Michigan: Zondervan Publishing House, 1990), p. 242.