Back To Resources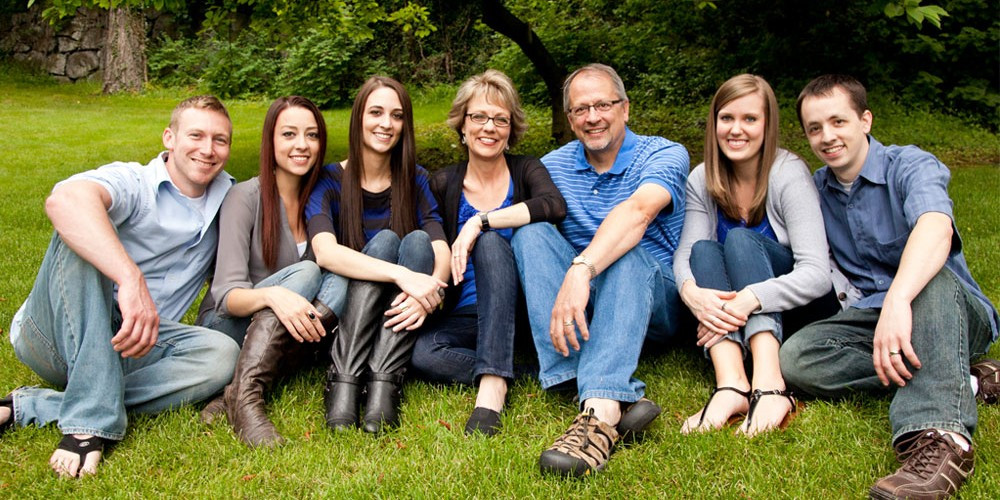 A Joyful Journey
Susan Webley shares with us her personal lessons born from pain and trials, but leading to a joyful realization of Christ's loving plan for her family.

"Lord, please not again!!!" I remember saying those words out loud almost thirty years ago and the details of that weekend are as clear today as they were then.
That was in 1983 and God had me on a difficult journey with which many of you can identify. I was a young married woman and Brian and I were ready to start a family. We had bought a home, had established jobs, looked at the calendar and decided the month we wanted to have our first little one. Did you key into "we" decided?! Well, our plans were definitely not God's plans.
One particular day I was in a great deal of pain. I left work and went to the doctor who initially thought it was appendicitis; after multiple tests nothing was conclusive. I went home only to have an operator interrupt a phone call to say the doctor needed me to call him right away. He had a hunch before he left the clinic; even though a pregnancy test was negative he checked my ultrasound and saw what was an ectopic pregnancy. It is interesting what you remember in stressful situations. I do know the doctor wore cowboy boots and a cowboy hat that evening as he met me at the hospital, which gave me, a born and raised farm girl, a measure of comfort. I had been doubling over with pain most of the day and was rushed to surgery to learn my tube had ruptured; I was bleeding internally, and in surgery would lose the baby.
I like to put a positive spin on things and decided it was just a bump in the road; months later I was again pregnant. This time about eight weeks along I miscarried. Matthew 6:34 came to my mind. "Do not worry about tomorrow, for tomorrow will worry about itself…." (NIV) I simply looked ahead and waited until we again found out we were expecting. I made it about ten weeks before losing baby number three. By this time my sunny outlook was overshadowed by clouds. The song, I'll Praise You in the Storm comes to mind. The words continue, "I will lift up my hands, my strength is almost gone, how can I carry on?" With heavy hearts we decided to wait a little while and take a break. My favorite verse, Isaiah 40:31, took on new meaning for me; "But they who wait upon the Lord shall renew their strength; they shall mount up with wings like eagles; they shall run and not be weary; they shall walk, and not faint." (ESV) I needed renewal and strength.
About eight months later I was pregnant again. Anxiety was taking hold. I was nervous, wondering what I was doing to keep losing these precious ones. The doctor wanted to stay on top of things and we began with multiple appointments, and ultrasounds (which resulted in seeing the heartbeat at seven weeks which was a feeling like I had never experienced). Bathing the process in prayer, I pled with God to not make me go through a miscarriage yet again. I looked for God's comfort and let Scripture such as Psalm 121:1-2 speak to me; "I lift up my eyes to the hills—where does my help come from? My help comes from the Lord, the Maker of heaven and earth." (NIV) I truly felt His comfort and presence each and every day.
Finally, good news. We made it past the three month mark and were finally able to breathe a little. Labor Day weekend 1984 I again miscarried, this time at fourteen weeks. I was beyond devastated when I spoke those words, "Lord, please, please, not again." At my home it was dark and quiet in the middle of that night as I sat and tears wouldn't stop. In that moment I do remember thinking, "God, it's me. Remember me, you were supposed to give me this baby." I don't know when He promised that to me but I thought He must have somewhere in this whole ordeal. That weekend was long and tough as I was admitted to the hospital. The doctor was gone, family and friends were out of town or busy and I had plenty of time alone to reflect. I knew that I served a great God, and that He loved me unconditionally. He died on the cross for me! He was going to walk through this valley with me until I could get to the mountaintop again. There is a song that says, "Many things about tomorrow I don't seem to understand, But I know who holds tomorrow, And I know who holds my hand." I believed those words then and I believe them today. Every trial and difficulty is a loving gift from His sovereign hand as mentioned in Lamentations 3:32-33.
I can say with certainty, He was there with me, He carried me when I couldn't walk and He had a plan. We may not understand the plan God has for us or even have it revealed while we are here on earth, but He does have a plan. For some of us, children are in our future, for others children will come into our family by adoption or as stepchildren and for a few of us God has a different plan for children. One thing is for sure, God is in control!
My story continues with being blessed with three beautiful children, Bethany Diane in 1985, Matthew Randall in 1987 and Kayla Elizabeth in 1990 all born in God's timing and each welcomed into my life with a heart very full of gratitude. Every Mother's Day I am able to rejoice about the children I have been blessed with and look to the Lord for comfort about the ones I have lost. No one said life would be easy but it can be a joyful journey full of gratitude for what the Lord is doing in each of our lives.