Back To Resources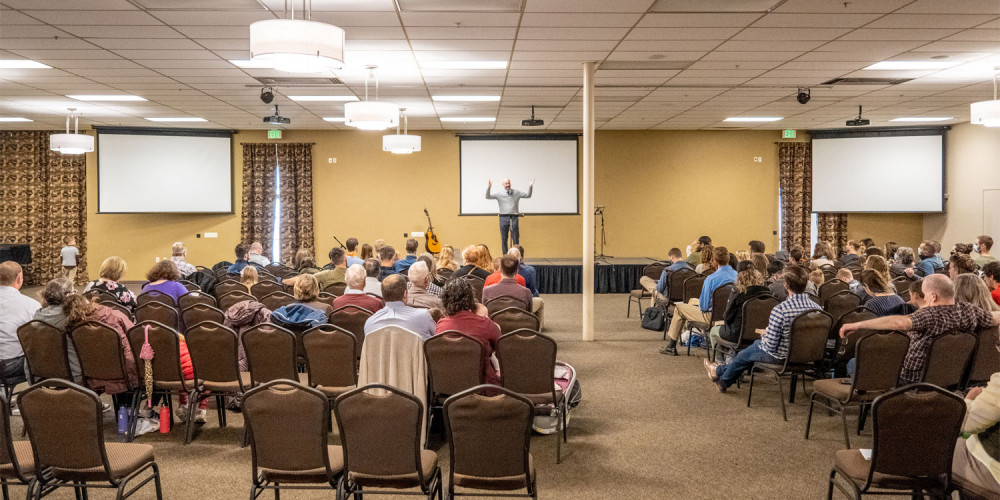 Update From Trinity Church's First Preview Service
This past week Trinity Church, (a church plant being sent to the Valley by Faith,) had its first of three "preview" services which will be held over the course of the fall semester. These preview services help to work out some of the logistics of gathering, and also allow a bit of a transition between Faith and Trinity for everyone. Trinity Church's official forming of the church will happen in January when the members of the new church covenant together and begin meeting weekly.

Several of you have asked how our first "preview" service went last Sunday. Your interest has encouraged me. While some sadness in the new and sending churches is appropriate, we also want to stoke authentic excitement and anticipation for what God is accomplishing.
We met at the Spokane Valley Event Center on Sprague Ave, at 10:30am on Sunday, September 19. We had just over 100 people in attendance, including children, a few visiting family members, and a couple of encouragers from Faith. We provided basic childcare through 4 years old and had about 15 kids with 6 helpers. I was the first one to arrive that morning and the last one to leave. From the moment I arrived until the moment I left not one thing went smoothly. We had microphone mishaps, complete overhaul of the chair arrangement (twice), lighting problems, and a dangerous secret passageway found by the kids from the childcare room to the main room. It's good it was just a preview service!
Amid the awkward and chaotic, let me tell you what God did. Every need was met with a willing and ready servant, pitching in to help. From children to older saints, people greeted one another with warmth and kindness. As the people of God, we gathered around His Word. We read the Word. We sang the Word. We prayed the Word. We proclaimed the Word. While nothing about the service was impressive from the outside looking in, it was an offering to God that served to glorify the Father through the proclamation of the gospel of His Son. Make no mistake: it was rough. But it was a sweet aroma of Christ to God the Father and a preview of more to come.