Back To Resources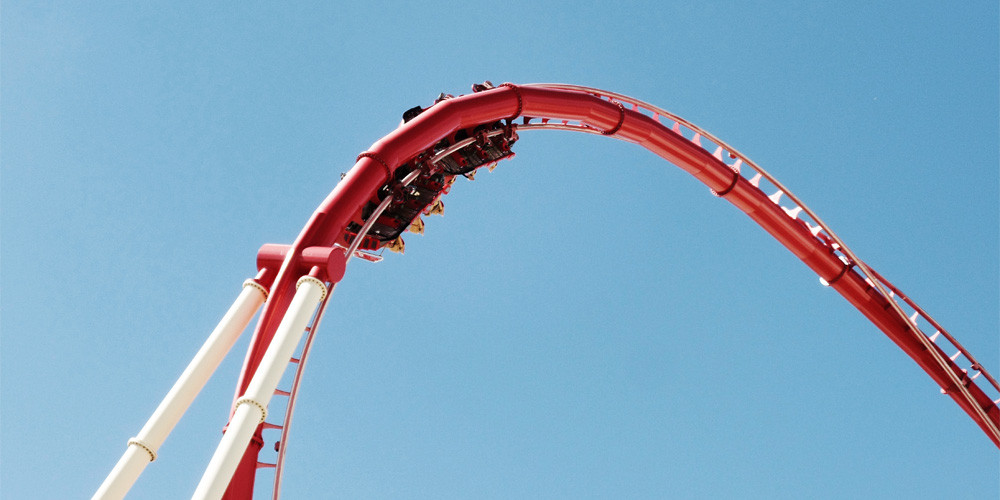 Continual Praise in the Process
Life is full of diverse experiences—joy, sadness, anticipation, grief, fun, uncertainty, stress, celebration, sadness, satisfaction, and doubt. We've known them all. In fact, we often experience many of these diverse events and competing emotions at the same time. In the midst of your emotional roller coaster of life, God is always there. His sovereignty and good providence is never on vacation, no matter how good or bad, easy or hard, joyful or stressful, your life might seem.
In God's goodness, He inspired a psalm from David's heart that helps us understand how to process and respond to life when it comes at us from many different directions: Psalm 34. Why is that necessary? Because God is worthy and desires our devoted worship no matter what our circumstances. David understood this when he wrote, "I will bless the Lord at all times; His praise shall continually be in my mouth" (34:1). I think David gives us a pattern to follow—a pattern involving six humble responses to life's diversity that can enable you to be thankful to the Lord no matter what your circumstances.
1. Trust God for deliverance from your troubles and fears (34:4-8)
David "sought the Lord" (v. 4), "cried" out (v. 6), and took "refuge" (v. 8) in Yahweh. During troubles and fears, you need to turn to the right place—really the right person—God Himself. David was seeking the Lord and recognized that the deliverance he experienced was the gracious gift of a sovereign God. This psalm is a testimony of the Lord's grace in bearing with our weakness and being faithful to hear the cry of our hearts always.
What happens when you learn to "pursue the trust in God that results in deliverance from our troubles and fears?" God proves again and again to be faithful. You will taste and see that the Lord is good (34:8). Savor the flavor of God's goodness by trusting Him alone in your troubles.
2. Reverence God as He provides for your need (34:9-11)
"Fear of the Lord" is mentioned three times in these three verses (and another in verse 7). David speaks of "learning" the fear of the Lord. Reverent submission and worshipfully yielding to God in our trouble isn't something that comes naturally. But the promise is that those who fear and seek Him will "not be in want of any good thing" (v. 10). The Lord gives grace to the humble, 1 Peter 5:5). Learning and being reminded of these principles is part of being able to worship with loyal love in every circumstance.
3. Strive for holiness to experience peace with God (34:12-14)
David's exhortation to "come,…listen…and learn the fear of the Lord" (34:11) introduces a reminder of pursuing practical holiness as a way of life. Long life, knowing the goodness of God, peaceful relationships, and God's blessing all come to us through simple obedience in the pursuit of practical holiness. (James 1:25)
When David penned these words he was engaged in deceit (albeit the kind that accompanies warfare), pretending to be "foaming at the mouth" crazy, and lying about destroying and pillaging the villages of the Israelites (see 1 Samuel, chapters 27 and 29). We are sometimes in situations where we think "there is no other way." I am convinced David had become convicted over the way he was conducting himself, and wrote these words as both a confession and encouragement. While we are thankful for mercy, the more excellent way to enjoy God is by walking in holiness.
4. Remember God regards the righteous and opposes evildoers (34:15-17)
We have all experienced pain or suffered from the words or actions of others. During real or perceived injustice remember that God sees the big picture, while you are often focused in on a particular time frame. God never wastes our suffering. His aim is always to help you grow in righteousness, while not neglecting to eventually right the wrongs done to us.
David had been driven from his home and feared for his life. While he may have been tempted to doubt, his victories reminded him of this unchanging principle. To perpetually praise the Lord no matter what, you may need to be confidently persuaded that this reality is true.
5. Maintain poverty of spirit to know the nearness of God (34:18-20)
"Blessed are the poor in spirit, for theirs is the kingdom of heaven" (Matthew 5:3). Psalm 34:18 is David's way of saying the same thing. In distress and trouble David experienced a profound sense of his own unworthiness. He was broken, and crushed, and humble. But he knew that this is the very spirit that the Lord honors.
David mentions how God always cares for us in in affliction (34:19-20). Prophetically, verse 20 speaks of the Father sparing Jesus the pain of His legs being broken during the crucifixion. He loves us just as He loves Jesus, His Son. God's mercy and care is always shown to us during our affliction. In your distress, as you maintain poverty of spirit, you will experience the protection, blessing and nearness of God.
Now David moves from the experience of God's blessing in time, to an expression of confident hope in the reality that what is not remedied in this life will be remedied in eternity.
6. Rejoice in the eternal hope that belongs to those who serve the Lord (34:21-22)
No matter what our affliction—persecution, sickness, sin, temptation, poverty, trials—the ultimate reconciliation of all things is an eternal one. This requires an eternal perspective. As much as we are promised blessing, the nearness of God, and deliverance from evil, we make a mistake when we assume it will always come to us in our time, in our way, and for our happiness in this life.
How are you experiencing affliction? Consider how to follow David's example so you can thankful in all circumstances, bless the Lord at all times, and continually have His praise in your mouth.