Back To Resources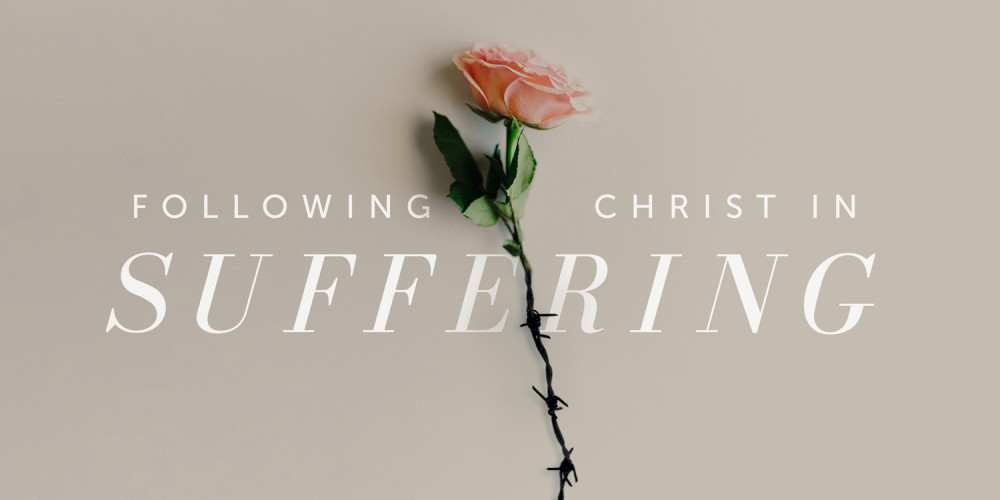 Following Christ in Suffering
Introduction

None of us enjoy going through trials and suffering. Some of our trials are the result of our sins and internal struggle against our flesh. Much of our suffering is the result of living in a broken and fallen world. How do we endure suffering well? How do we entrust our souls to our Faithful Creator and Shepherd in the midst of suffering? How do we consider it all joy as we suffer? How do we stay strong in the midst of all of the temptations to falter in our faith in the midst of suffering?

The book of 1 Peter is written to give us great hope and confidence in the Lord as we suffer. We are going to spend five Sundays looking at various themes in 1 Peter related to following Christ in the midst of suffering. We will see God's good purposes in suffering while delving into the way that Christ has already suffered for us so that we can trust Him as we suffer!

Please join in this journey with us and explore this incredibly helpful book. The treasures we will bring out on Sunday will be limited to five texts and specific themes within them. However, on your own and with your growth group you can enjoy seeing the broader context and meditating deeply on the messages you hear each Sunday. May Christ strengthen each of us to trust Him who has suffered for us as we endure what He has ordained for each of us that we might know Him more closely and give Him more glory!
Download Word Document (Button below will download PDF)