Back To Resources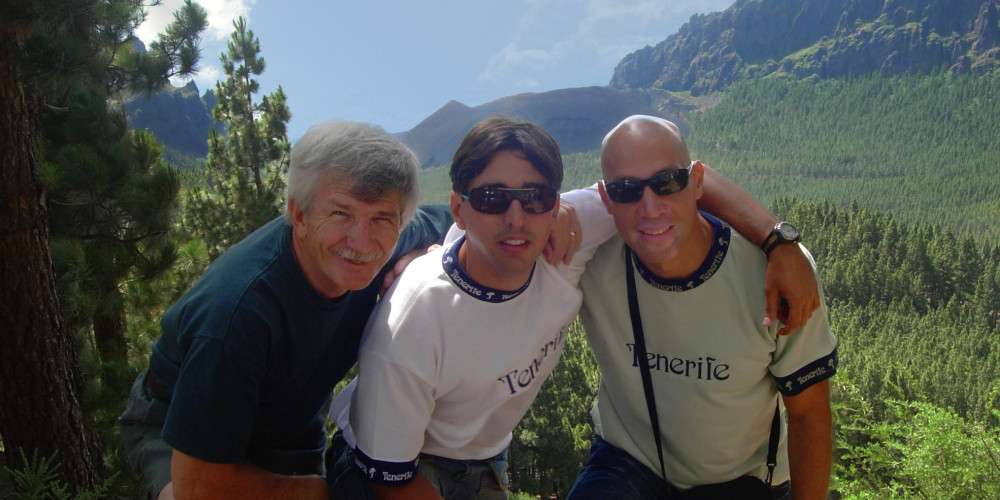 Persevere: Alexander's Story
Alexander just showed up! He had seen a flyer posted in the hallway of his apartment complex about a Bible conference at a nearby evangelical church. The theme attracted his attention—the family! He knew all too well the mess of his marriage, and that his wife was ready to throw him out on the street. He came to the Bible conference on an evening in 2000 hosted by Iglesia Biblica Fe y Esperanza in Guatire (Venezuela).
God touched his heart, he went home and asked his wife Natalid to come the next night. "How to get out of this horrible marriage," dominated her mind. But she agreed to go with him. God spoke to her through His Word. They both came to faith in Christ that week. Transformation into the likeness of Christ began!
Nineteen years later, and they both still love the Lord and love each other! I asked them why and how? Central in their response is the love of God extended to them through Christ and the promises of God given to them in His Word. They have absorbed the truth that "you know that God paid a ransom to save you from the empty life you inherited from your ancestors. And it was not paid with mere gold or silver, which lose their value. It was the precious blood of Christ, the sinless, spotless Lamb of God" (1 Peter 1:18-19, NLT). They hold fast to the promise of God that "we know that for those who love God all things work together for good, for those who are called according to his purpose" (Romans 8:28, ESV). They take courage in the call of God to "let us hold fast the confession of our hope without wavering, for He who promised is faithful" (Hebrews 10:23, NASB).
Alexander and Natalid have persevered! However, trials and challenges have been part of God's sovereign plan. Rebuilding a marriage that was frail and human centered required the grace of God and humility by both to acknowledge their wrong doing. Financial challenges have been abundant, with Alexander losing a good job in the financial sector, having to sell "churros" (kind of like a donut) on the street, taxi driving, and then learning a new trade in air conditioning. His calm adjustment to these changing employment scenarios has inspired me.
Natalid writes about a recent trial in her life, and through this indicates that she understands God's purpose for life trials. God has brought the promise of James 1:2 very near to her, "count it all joy, my brothers, when you meet trials of various kinds", as she has been battling against breast cancer. While unexpected and undesired, she considers herself blessed by God, who has used this trial by fire to transform her manner of thinking from that which dominates the world to a focus on God. She writes, "This process has made me more sensitive to others, more merciful, more kind," and thus she values this trial.
Alexander has had to deal with discouragement occasioned by the cocktail of economic, political, and social instability in Venezuela (this is his description). But the greater discouragement has come because of many believers in the Guatire church who have left the country due to these conditions, leaving himself and Fran Rojas as the only remaining elders of eight previous. He previously supervised one ministry, and now seven. While tempted to also leave, he writes that God has strengthened him and given him confidence to stay knowing that God will continue to provide all that this church needs.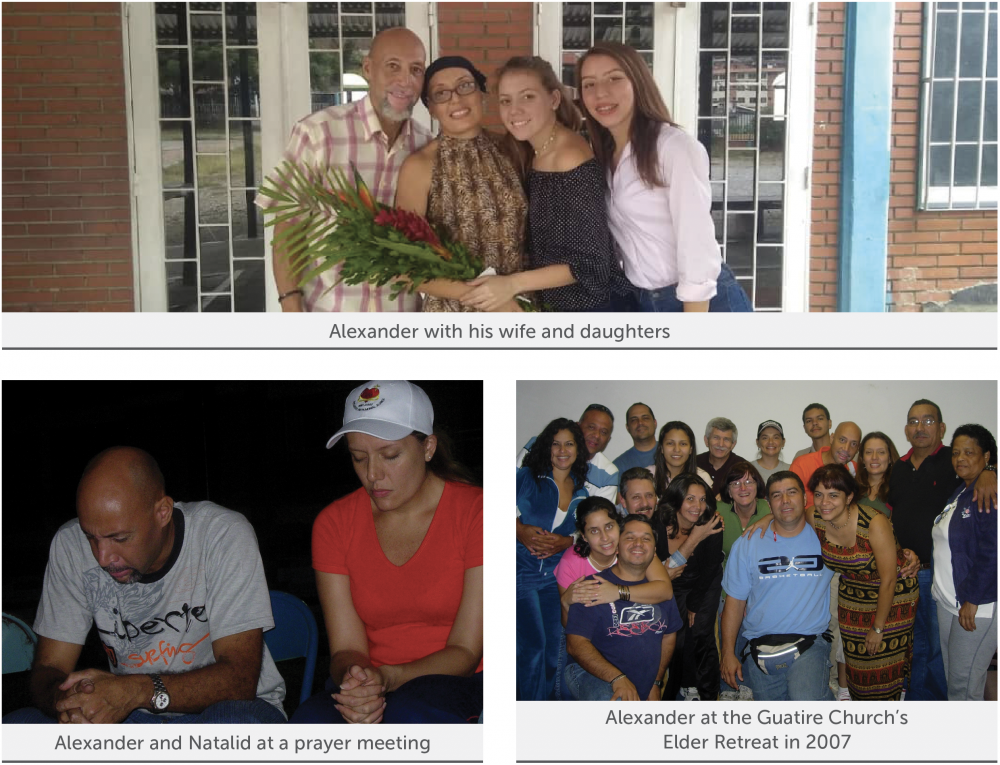 This is exactly the expectation of the author of the book of Hebrews. He knew that affliction and persecution could influence the believers of that day to turn back from following Jesus. However, his confidence was that they would persevere, and thus he wrote, "Let us hold fast the confession of our hope without wavering, for He who promised is faithful".
Why should we remain faithful? Why should we hold fast to Jesus? Why should we persevere in our confession of hope in Jesus? Consider four reasons: passion, protection, people, and prize. We all worship something that is either inward or outward, something beyond ourselves that we esteem, that we passionately desire. We give our soul in pursuit of this passion. Why not allow this driving passion in our lives be Jesus?
Secondly, consider the benefit of protection. We listen with amazement to the testimonies of men and women who have been rescued by God out of a raw and course life style. But why not be equally amazed by those who have been spared by God from such a raw and course life style? We do not need to live in the trenches "eating the scraps served to pigs". Whole hearted allegiance to Christ throughout our lifetime can protect us from such heart wrenching experiences.
Thirdly, consider the blessing of people that we can influence for God. Our lives can be a light shining on a hill that will draw others to Jesus. Alexander and Natalid have had a huge impact on others. Alexander was part of the Impacto team to share the gospel of Jesus in Tenerife in 2009. He and Natalid have led many marriage encounters through which they have seen couples restored to each other and to Christ. Alexander has served as an elder in the Guatire church since 2006, a servant leader who has impacted countless people with the truth of God. And best of all, they have been able to nurture their two daughters to be genuine followers of Jesus.
Fourthly, consider the bliss of the prize that is "reserved in heaven for you"… "the inheritance which is imperishable and undefiled and will not fade away" (1 Peter 1:4, NASB). The author of Hebrews urges us to consider Jesus, the one who proved that perfect faith in God is totally recompensed, "who for the joy set before Him" persevered until the end.
So why not persevere in our response to the call of Jesus? Let's be encouraged by Him "who has endured such hostility by sinners against Himself, so that you may not grow weary and lose heart"! Alexander sums it up this way, "Christ Jesus is the joy and reason of my existence, so now I persevere with Him, by Him, and for Him."