Back To Resources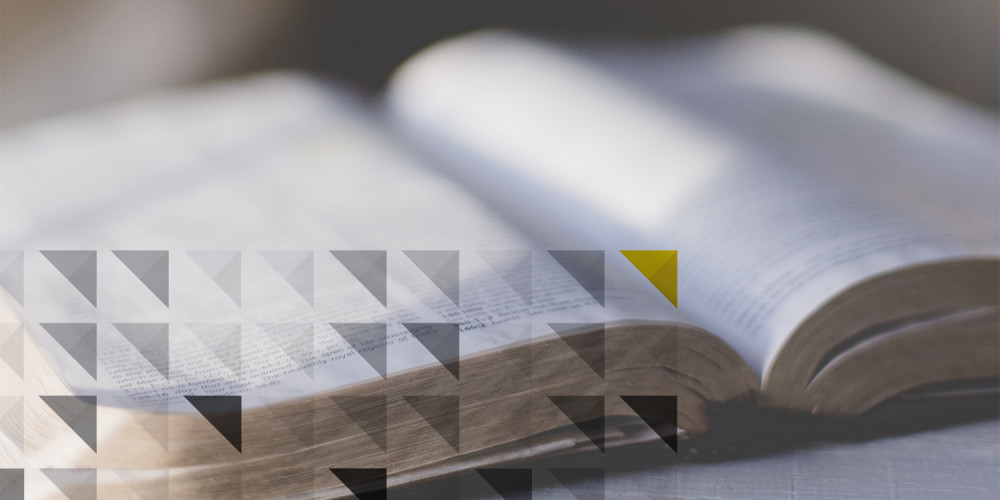 Why You Need Your Devotions In a Pandemic
We are in a once in a century vortex. We are living through a difficult to pin-down pandemic. Everyone is weighed down by the constant flux of laws and guidelines that govern daily life. Its a presidential election year with both colliding and fracturing worldviews. Christians cannot be pigeon-holed into simple categories anymore. Race issues are as volatile as they were in the 60's. Then add the natural disasters that plague the planet.
No one can put their head in the sand and hope things will go away. We must think, we must respond, we must act. But, how will we think and act? Will we think and act guided more by Jesus or more by our favorite pundits? Will our hope remain in Jesus or the outcome of a policy, politician, or president? Most important of all, will we be faithful to turn conversations to Jesus and His life-giving truth?
Can I state the obvious for a follower of Jesus? Taking a significant portion of time to hear from God in his word and pour your heart out to God in prayer is vital to find rest, wisdom, joy, and fruitfulness during this once in a century vortex.
Come to Jesus daily. You need rest.
Come to me, all who labor and are heavy laden, and I will give you rest. Take my yoke upon you, and learn from me, for I am gentle and lowly in heart, and you will find rest for your souls. For my yoke is easy, and my burden is light.
– Matthew 11:28-30
Jesus was calling to a burdened and beatdown people who were performing a set of religious duties to save themselves. In Jesus' day the religion was a corrupted version of the Old Testament. This laborious performing was futile and exhausting.
We don't have to limit this to sets of religious duties. We can apply this to any attempt to prove to God, to yourself, and to the world that you are worthy. We can use work, politics, gender, grades, hobbies, fashion, make-up, education, money, art AND religion as a means of proving ourselves worthy. All of them fail. They always have. We often give people authority to acknowledge this worth. They will always burden us more and beat us down.
You do indeed need to think, act, and respond to life. But this is not to prove yourself to Jesus. It is to show your reliance on Jesus.
Coming to Jesus everyday acknowledges that He is the only person's evaluation that matters. He knows you have nothing to offer and that you are unworthy of anything but judgment. Yet, he offers a yoke that is easy and light. You do indeed need to think, act, and respond to life. But this is not to prove yourself to Jesus. It is to show your reliance on Jesus.
Come to Jesus daily. You need wisdom.
James tells us to ask God for wisdom and he will generously give it (James 1:5). Living during a once in a century vortex means you know no living soul who has done what you need to do this week. If you are parenting a toddler, there are lots of people who have raised toddlers. You can go to them for good godly advice. This isn't true about these times? I don't have one living pastor to ask wisdom who has been through this before. We are all figuring it out together. We are all the people Psalms and Proverbs call "the simple." And there is good news for us.
"The testimony of the LORD, is sure, making wise the simple (Psalm 19:7)." God's word has wisdom for our times. The book of Proverbs is written for this basic reality, "to give prudence to the simple,
knowledge and discretion to the youth"
–Proverbs 1:4
Proverbs is a treasure for those who are simple. Jesus is said to be the treasury of knowledge and wisdom (Colossians 2:3). We must come to Him and His word daily for this. What is the issue that demands your attention today and tomorrow? Go to Jesus, ask for wisdom, and ask him to direct you to it in his word.
Come to Jesus daily. You need Joy.
We each have a dozen issues each day that frustrate or grieve us. We quickly make the mistake that resolving the issue or medicating the grief will give us back our joy. But it is God's presence and God's word that are the foremost places to find that joy. "In your presence is fullness of Joy" (Psalm 16:11). That set apart time in communion with the Lord is the place where you clear out the distractions and enjoy God's presence. When you need His direction, it is his word where you find true joy.
"The precepts of the LORD are right, rejoicing the heart"
–Psalm 19:8
Come to Jesus daily. You need fruitfulness.
You do indeed need to think, act, and respond to the changing situations in your life. But there is only fruit in close communion with Christ and his word. Jesus said, in John 15, "If you abide in me, and my words abide in you, ask whatever you wish, and it will be done for you. By this my Father is glorified, that you bear much fruit and so prove to be my disciples." Communing with Jesus and his word changes how you pray and secures answers from him. It will also bring honor to God and help you be effective in your decisions and actions. The fruit Jesus is talking about is both spiritual and practical. It will be godly attitudes, joy, and wise action for the good of others. It will also bring discernment in how to take in and process information from media and social media.
Take stock of the issues you have to deal with each day. Use a concordance, a friend, or any other source that can point you to scriptures addressing the issues. Go to Jesus and tell him what you are feeling, what you need wisdom for, and ask him to direct you to the scriptures that will help you. He wants to answer those questions. More than anything though. He wants you to come to Him. He is rest, wisdom, and joy.